Get a taste of North Carolina with handrails and railings made in the resort lodge style! These Mountain Laurel Handrails were installed on this cozy home in Highlands, North Carolina. The mountains of Western North Carolina is where the traditional art of using mountain laurel branches and twigs for rustic deck railing began. The local craftsmen and carpenters recognized the inherent beauty of the sticks and began a style which now decorates homes across the United States. Contact now for more info.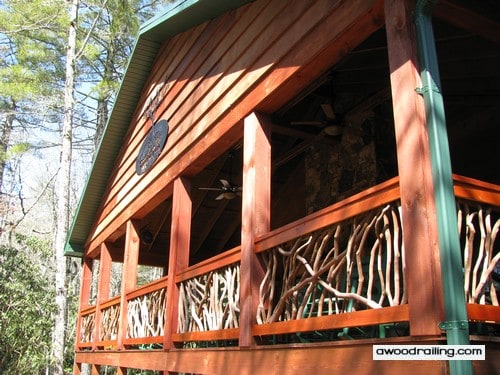 This covered porch is a great place for such beautiful North Carolina railings! This particular porch has a view of the neighborhood road and is a good place to sit and catch up.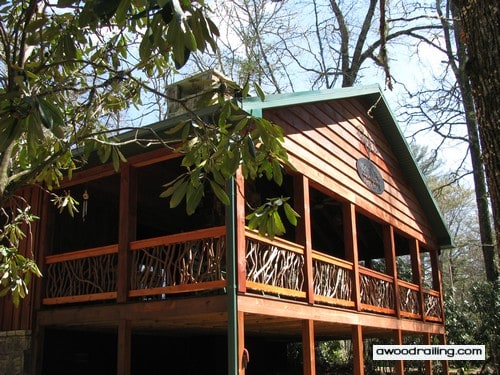 The woven branch railings blend nicely with the rhododendron bushes that grow in the mountains. This organic style of decorating helps to blur the boundary between the North Carolina handrail and the exterior of the home.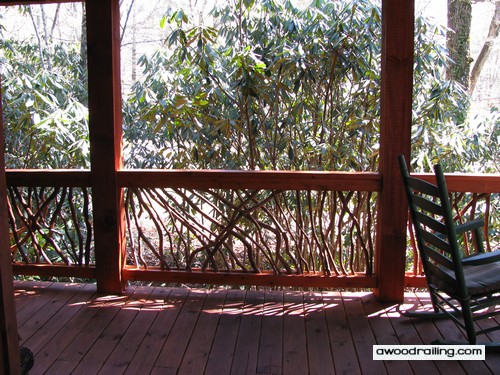 Relax with a cool afternoon breeze in a rocking chair on this porch deck. The railing design and stone fireplace are a great match.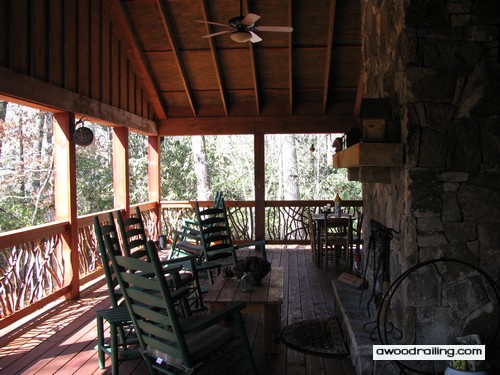 Mountain Laurel Handrails are available nation wide in easy to install sections. For a complete quote, please provide your total railing length and city/state for delivery. All railings are built one inch longer than actual measurements and are cut to fit on site.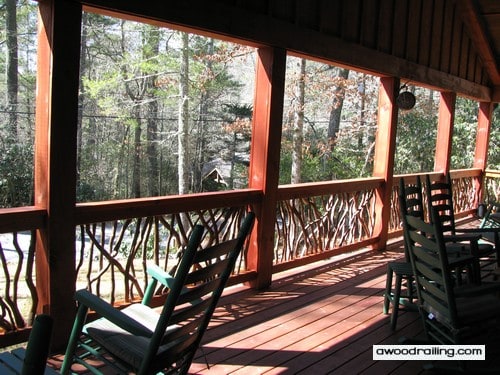 Imagine yourself relaxing in the mountains and enjoying the scenery. The porch and rocking chairs invite a tall glass of lemonade and maybe a cocktail! The inspired deck railing design add to the visual aesthetic and make an impression like no other!