Barnwood Railing with Carved Birds

It's always a pleasure working with creative homeowners who entrust us to build amazing creations for their homes, but this one is extra-special…
And, it's only the beginning!
The homeowner loved the Mountain Laurel Handrails but decided that she wanted a much more rustic feel and a totally unique look.
While discussing different wood types and species, I recommended some wood from an old barn that had been recently salvaged. I though that this would be a perfect fit for what she had in mind, so I sent her some pictures; she agreed.
The next step was the addition of the carved birds which the homeowner provided. These were tricky to integrate into the weave of the railing, but the finished look is as if Audobon is watching them in the forest!
And, as promised, there's more to come. Once the project is installed, I'll be back to share the finish pictures which have rustic Mountain Laurel Newel Posts in addition to some more carved wood creations!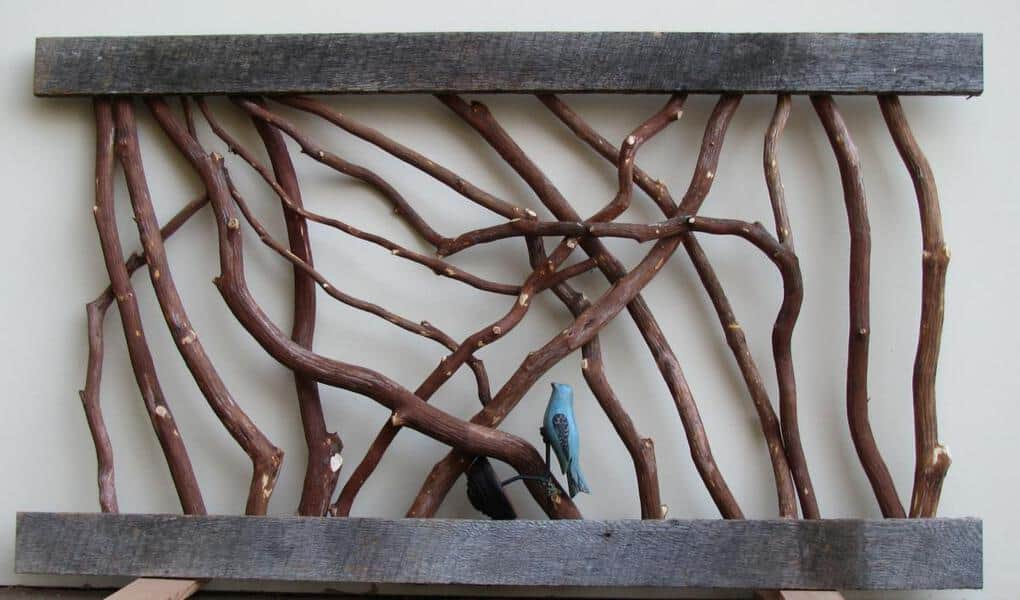 Request a Product Guide and Pricing Info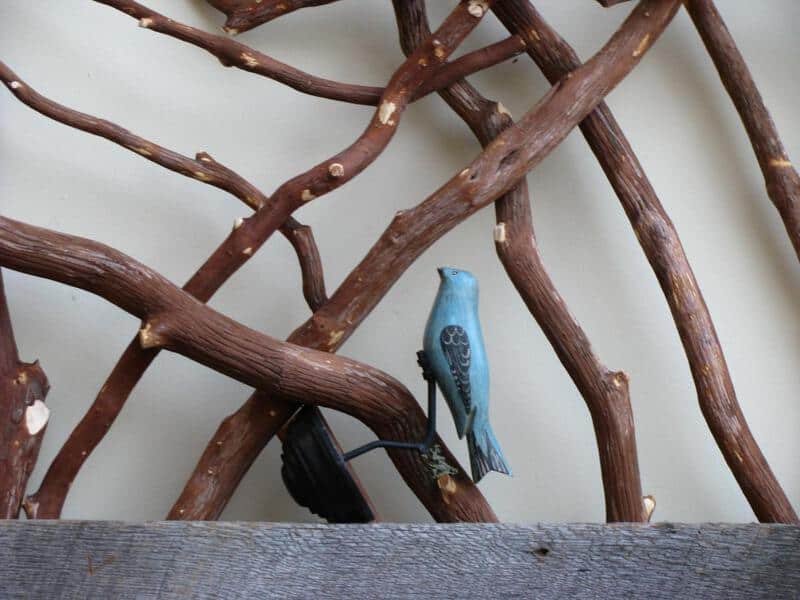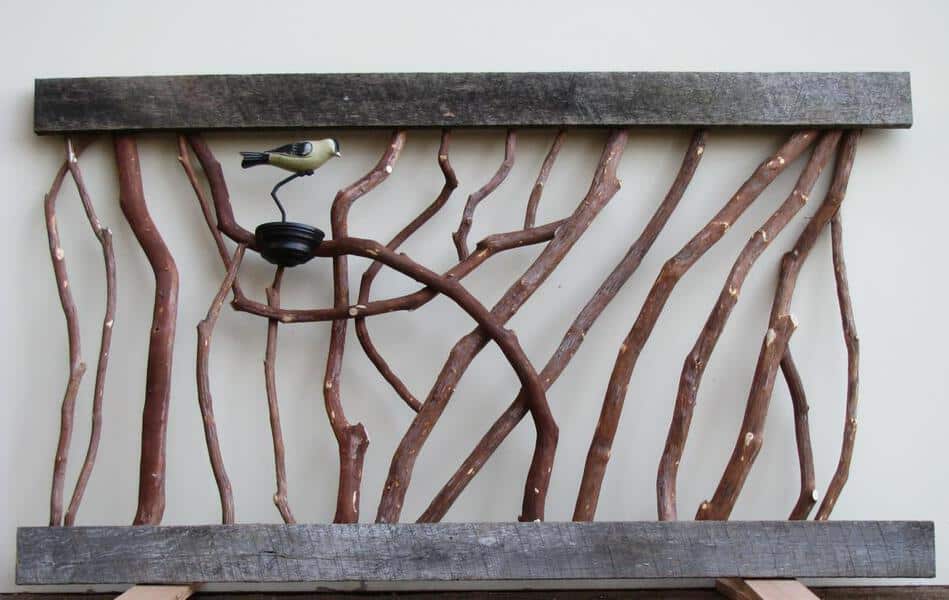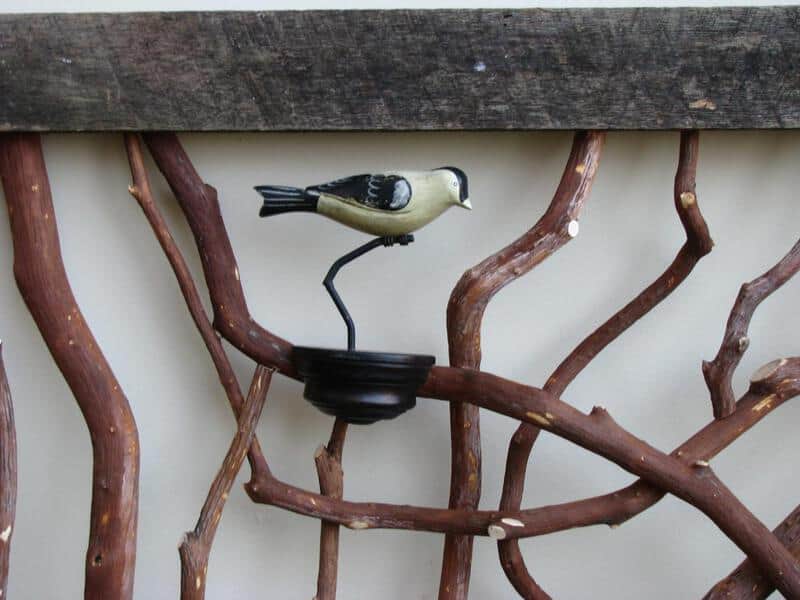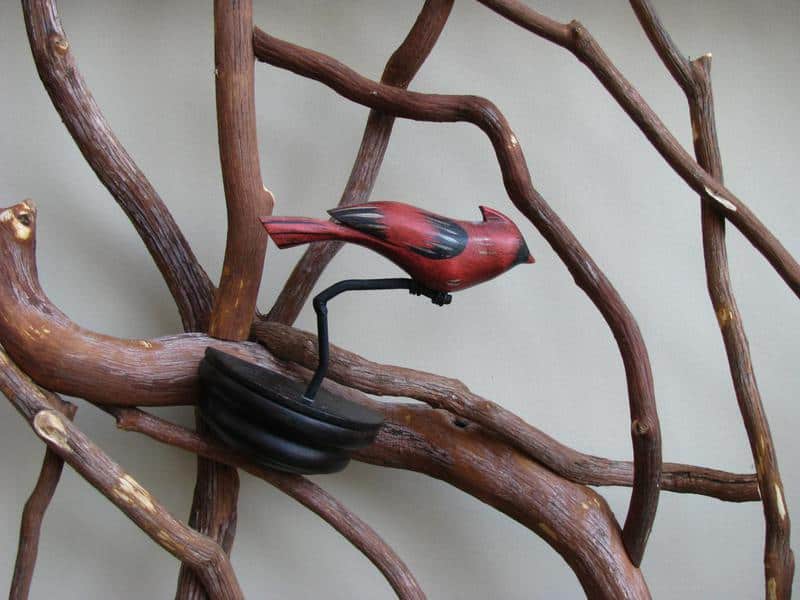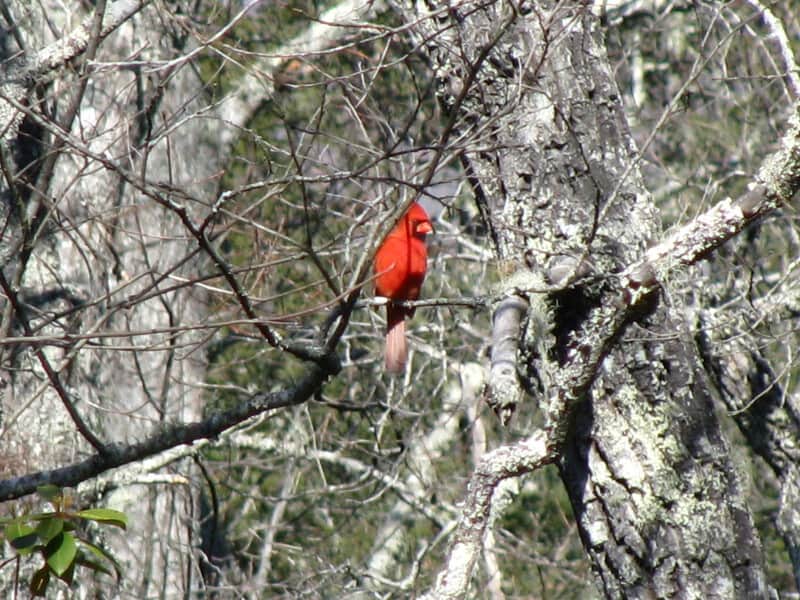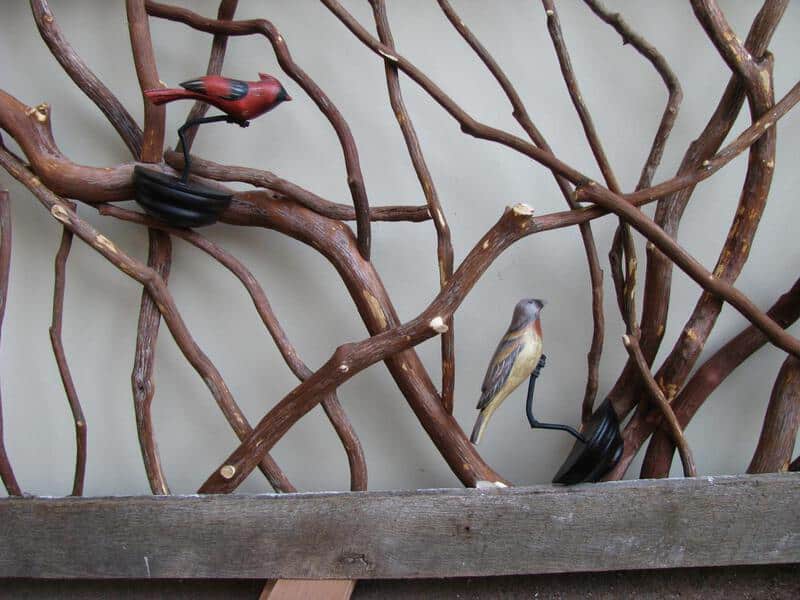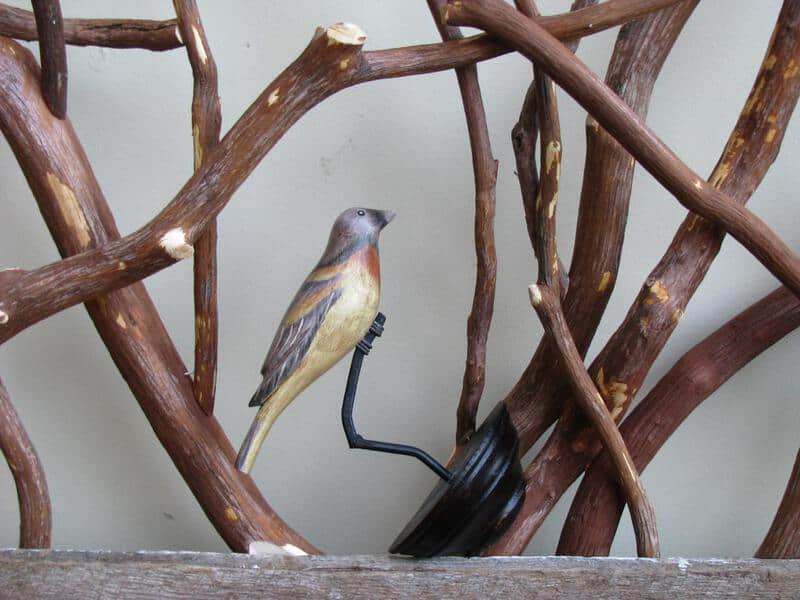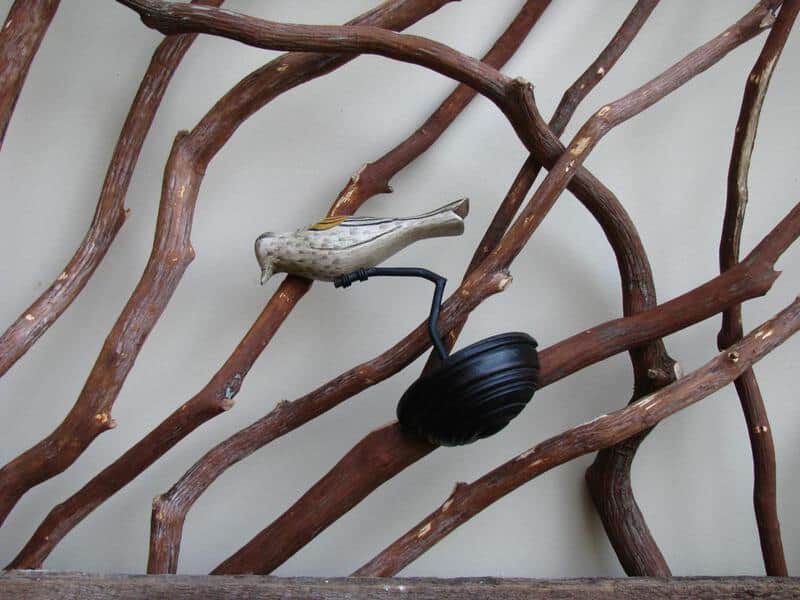 Request a Product Guide and Pricing Info
Take a look at the pictures of the finished project below. I think the combination of the materials is absolutely amazing combined with the unique interior space yields a truly one-of-a-kind installation: art.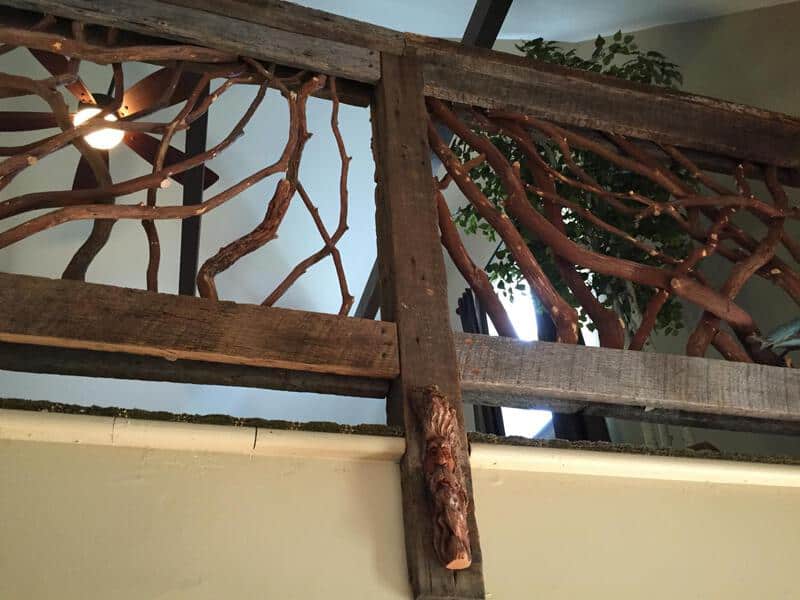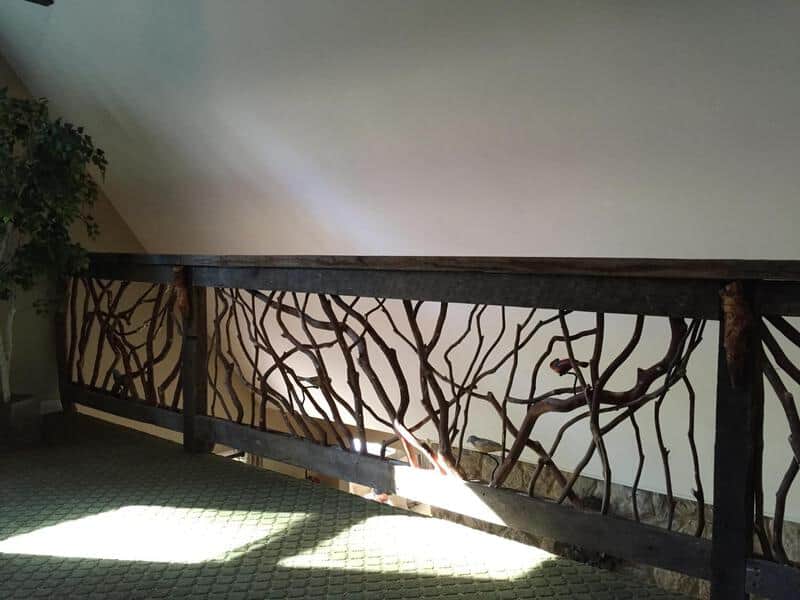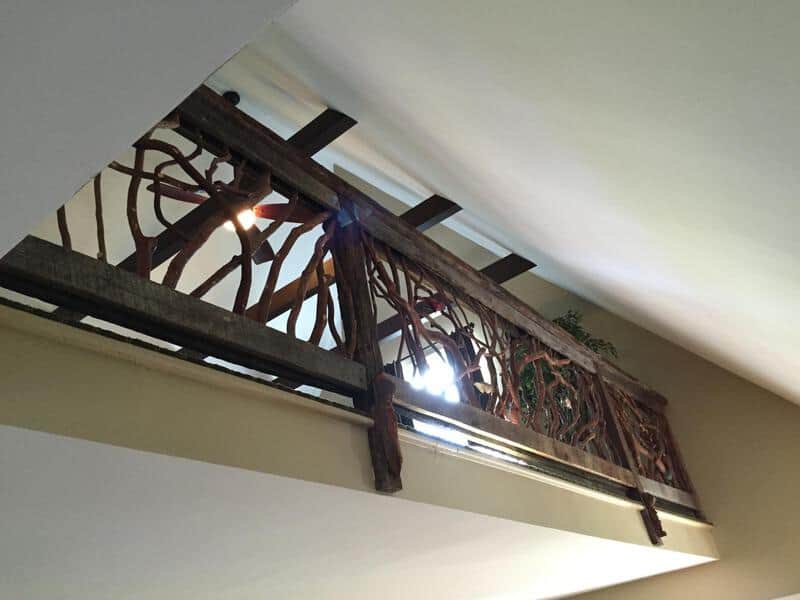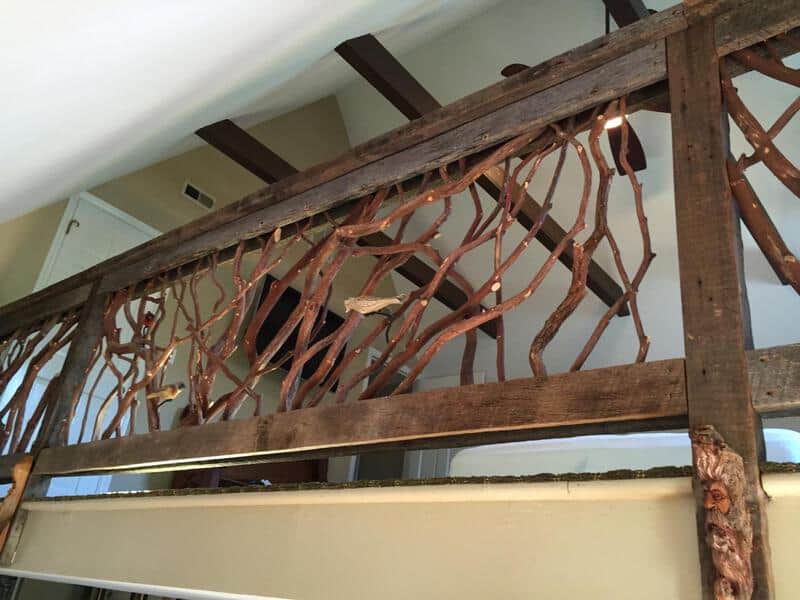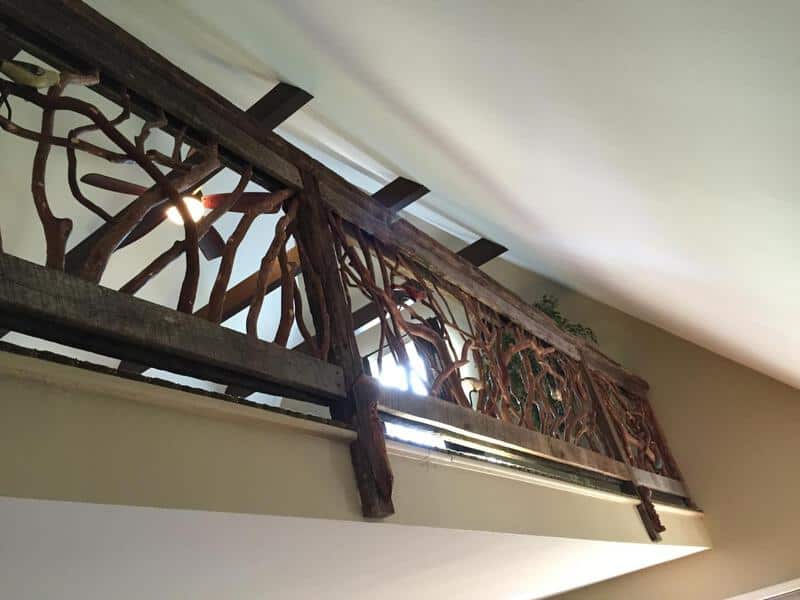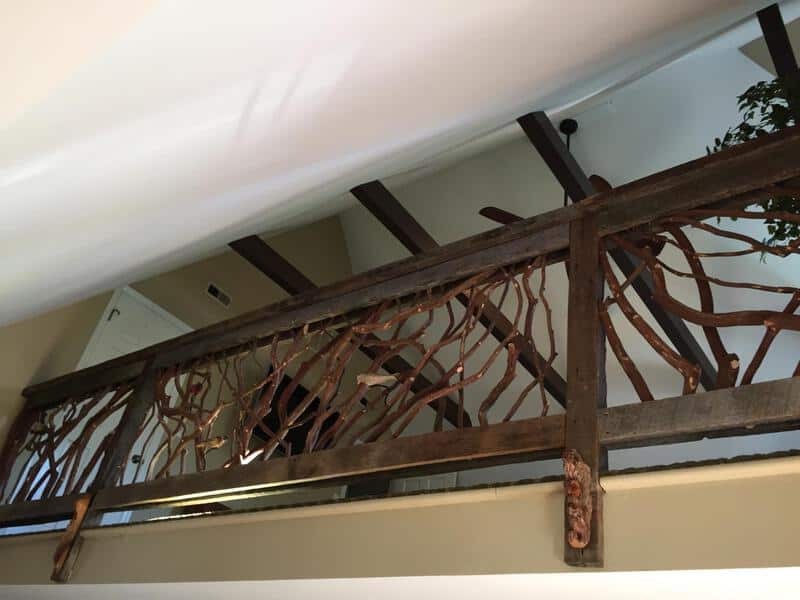 Request a Product Guide and Pricing Info