Lissara Style Decorative Railing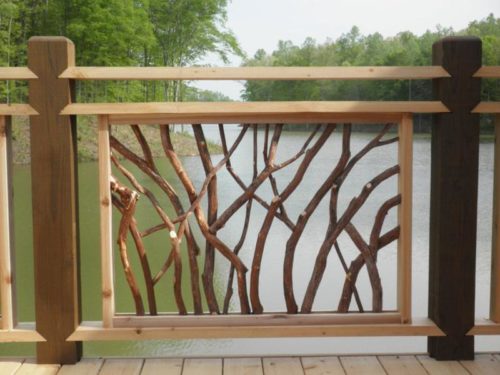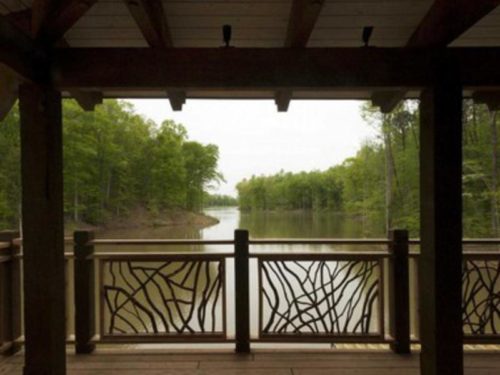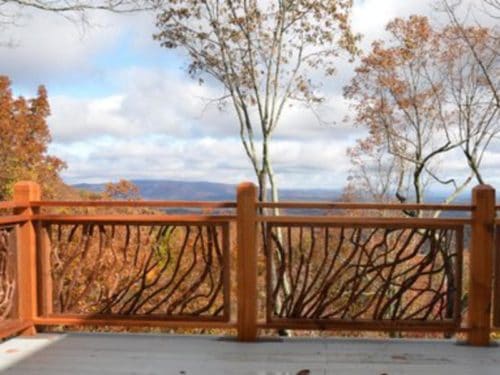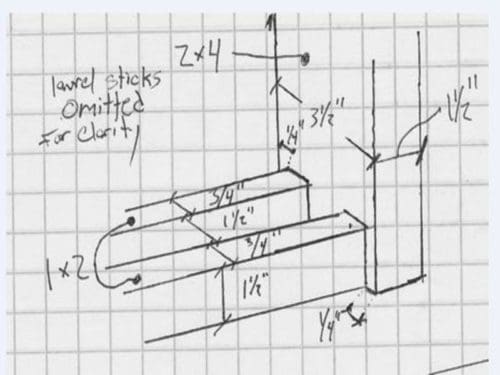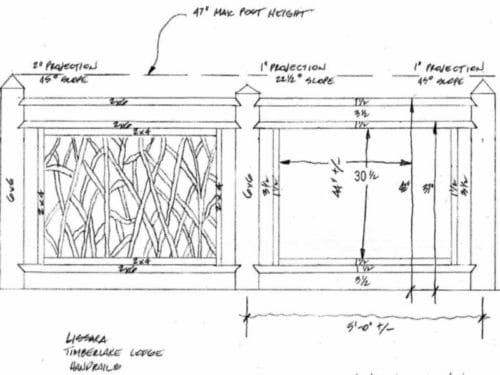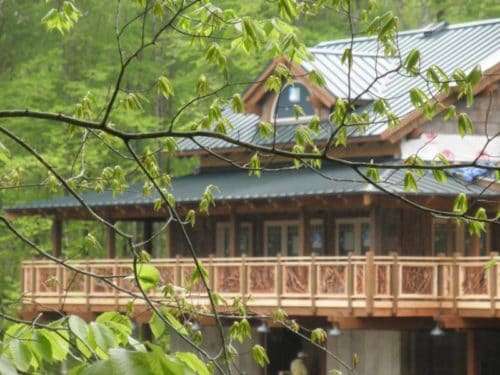 $75/Linear Foot + Shipping
Description
Railings are preassembled and easy to install. Lissara style handrails are typically 7″ shorter than actual post to post measurements for 3.5″ clear space on each side. You provide 2×6 tops and bottom to finish installation. Prices for the Lissara style sections starts at $75/lf.
Handrails for inside your home! Shop options for your loft, balcony and stairs railings
Specifications
Reviews
It's been a while since I went to the Lissara Lodge and witnessed firsthand all the great work they were doing. I caught up with them recently and got a bunch of new pictures of the decorative deck railing to share. You'll be amazed at the progress and impressed with how this decorative deck handrail enhances the overall look of the lodge and its outdoor entertainment space.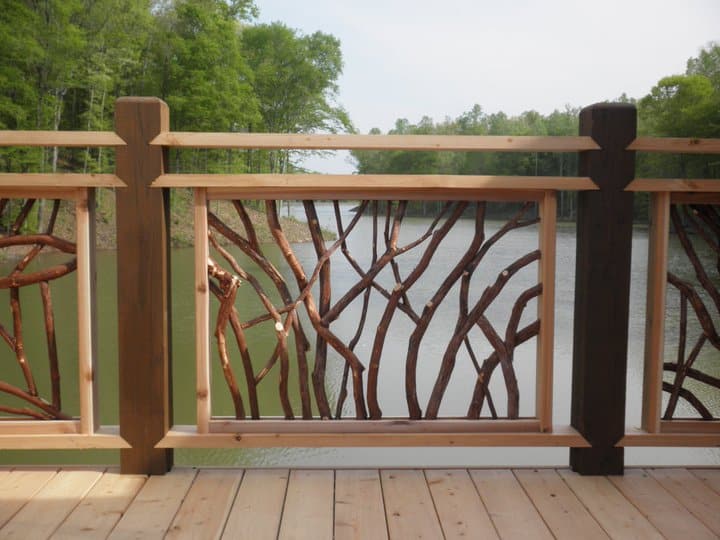 Deck railing gives this project a finished and sophisticated look. Featuring sturdy branches in place of traditional spindles, this decorative deck railing enhances the landscape and adds to the lodge's rustic but contemporary flair. Each knotty branch has its own shape, curvature and thickness which provides this handrail with a distinct look and charm. Carefully spaced, each panel helps to build a solid structure around the deck for both safety and security. Its open design however beautifully frames the picturesque views of the lake and scenes of nature all around.
Rain Showers Over the Lake Railing – Video of Rainy Day Railing
This video is from a while back, but it nicely captures the unique appeal about Mountain Laurel Handrails. On a rainy day like this, looking over the deck railings at the lake, the distinction between the deck and the lake slip away. See how the deck rails don't move in spite of the heavy winds. Consequently, it would be quite relaxing to cozy up out here next to a warm fireplace while taking in these awe-inspiring views! This video shows how this outdoor space makes an outstanding retreat space no matter the season or what the weather is like.
Request a Product Guide and Pricing Info
From this locale you can relax with views of the lake and trees. What a great place to meditate or practice a little yoga! Climb up the hill to get a more panoramic look at Lake at Lissara and its surroundings. You can also admire the beautiful and interesting architecture of the lodge from this spot. Look at how the deck and railings wrap around both the front and back of the lodge. Enjoy views from every angle of this property.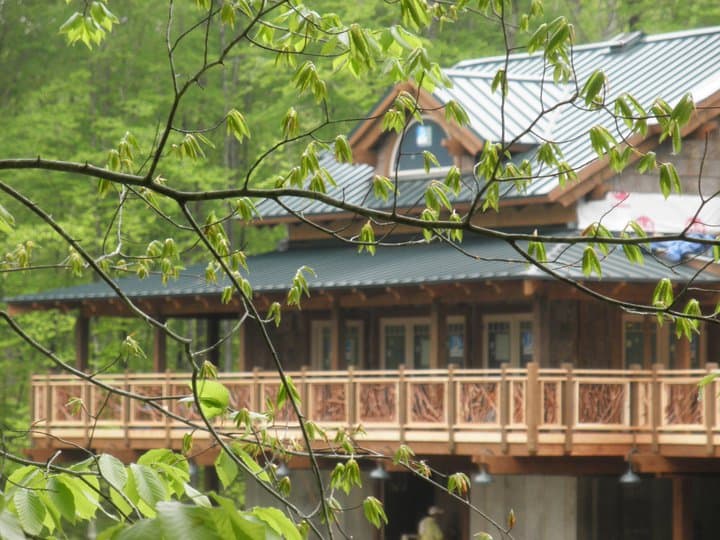 I think this is a particularly nice picture of spring when the trees are full of foliage and the birds are chirping and flying all around. From here you can see how the decorative deck railing and all natural wood panels complement the building's cabin like exterior and its woodsy surroundings. Its decorative deck railing design joins elegance with earthiness which makes for the perfect combination.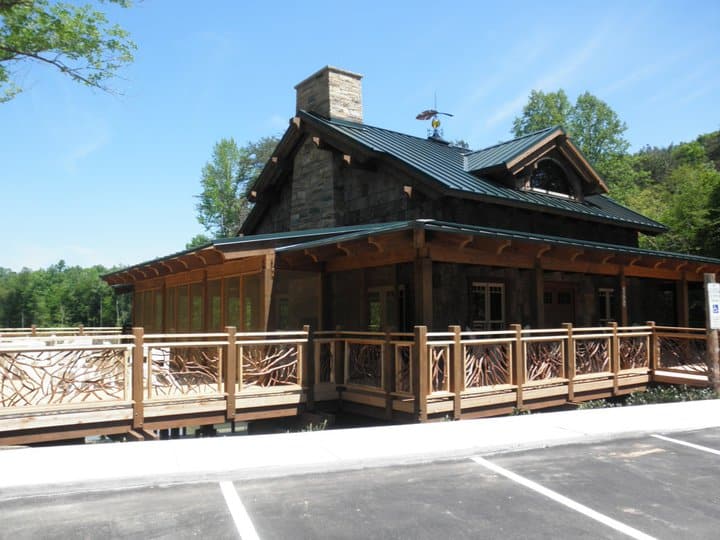 Mountain Laurel Handrails blur the lines between the built and natural environments. Our goal is to make every deck look as though it is actually a part of nature. While standing on this deck you'll feel like you're in a tree house. It will seem as though you can reach out and touch the trees while you are experiencing the mist from the lake and the beauty of the clear skies. Its decorative deck railing inserts are made with all natural, tree materials to give it its delightful and down-home look. As we planned, these handrails like the deck look as though they are part of the natural landscape.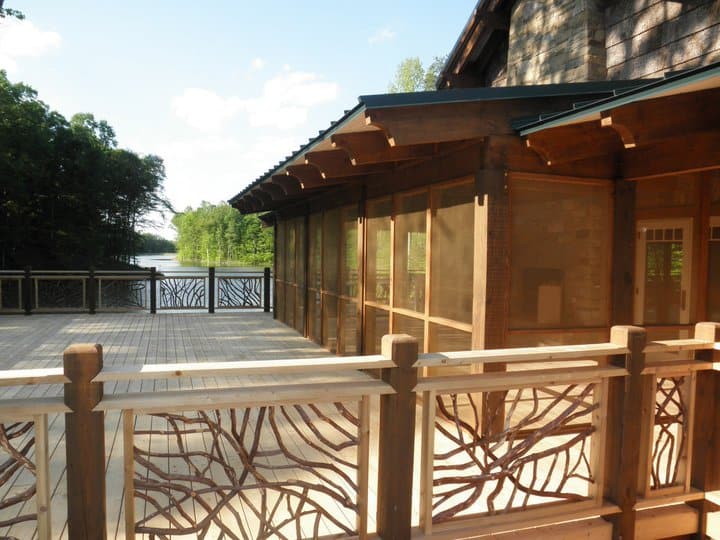 Ornamental and creative, its natural tree balusters have warm amber hues that showcase its lovely wood grain and texture. It further gives this decorative deck handrail an organic and timeless feel. They also provide added security to the deck even when the winds are high. Our team has met and even exceeded building codes and regulations in the construction of this decorative deck handrail to ensure that is a safe place for all ages and physical abilities.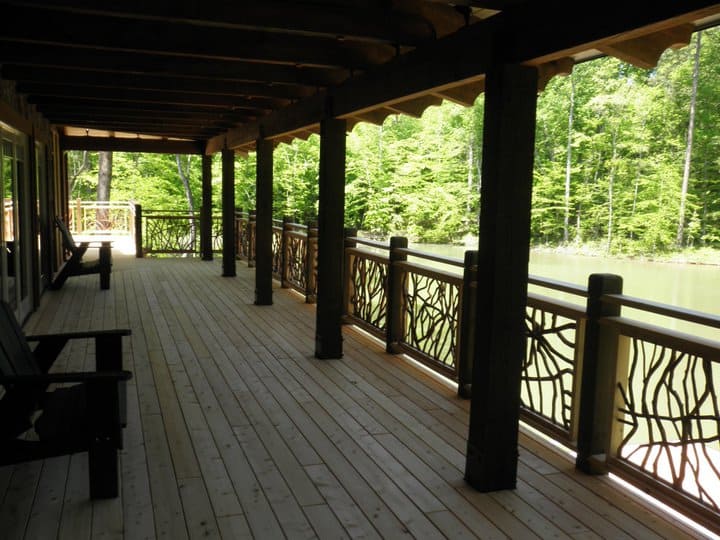 High quality with an artistic design, this custom decorative deck handrail transforms this deck into an amazing and relaxing place where guests can take in all of its surrounding views. This beautifully decorated deck expands the lodge by adding outdoor living space and creating an excellent place to entertain. Keeping with the rustic theme, it is decorated with Adirondack chairs providing comfortable seating and a place to chat and catch up with friends. In the future LED deck lighting and a wood-burning fire pit can be added for a romantic and warm ambiance.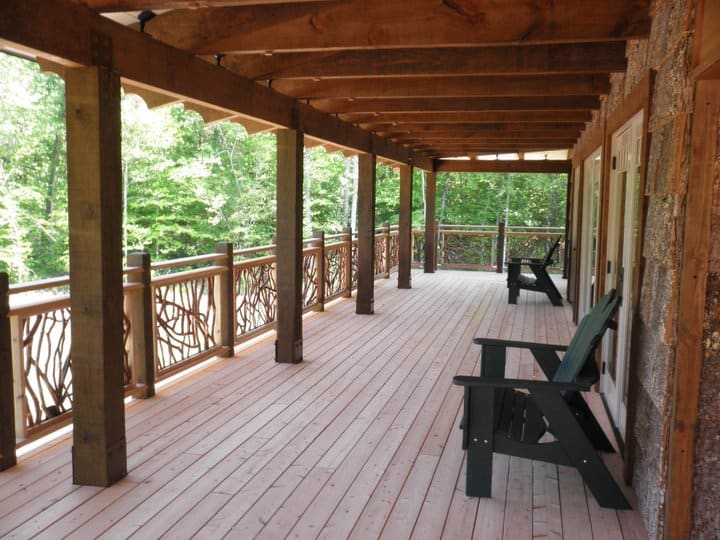 Sitting on this decorated deck with its custom made handrails, you'll feel like you've drifted to a far-away place. Its baluster are spaced perfectly for strength, safety and durability. Still, its open design and spacing does not take away from or hinder its views. What a photo opportunity! From here you can take pictures of the water, trees, birds and other wildlife.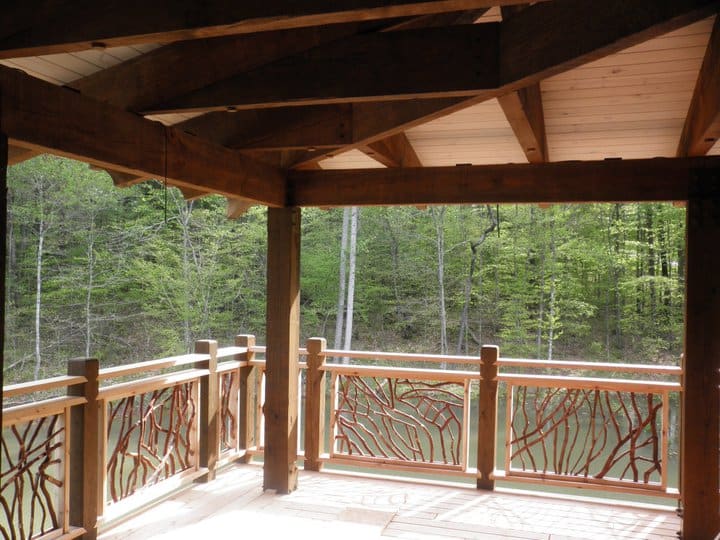 Request a Product Guide and Pricing Info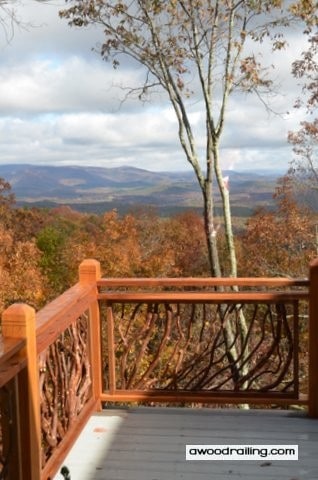 The homeowner of the project pictured here installed on these on his home in the North Georgia Mountains. He emailed these pictures and said: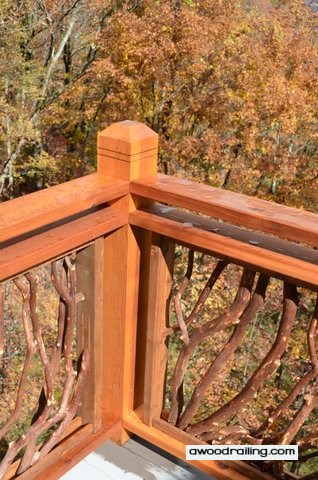 Mountain Laurel Handrails are a perfect match for the beautiful mountain scenery. The windy wood almost perfectly matches the windy wood of the trees just behind it. Metal or plastic here would feel industrial and out of place, but this handrail system for decks provides the perfect barrier between the home and the mountains beyond.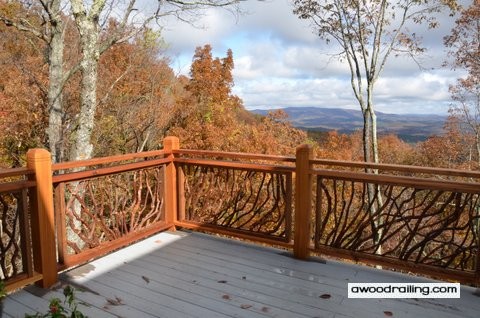 Mountain Laurel Handrails are works of art. They are handmade with sticks and branches, each one with its own unique bends and curves, artfully woven together and attached to two-by-fours of red cedar on top and bottom. Each section has special details that differentiate it from the pack. The natural red color can be preserved with a penetrating stain or they can weather to a distinct silvery tone. The end result is one-of-a-kind custom railing with a rustic, almost otherworldly quality.
Party on the Decorated Deck by the Lake
Rekindle memories of summer with these pictures of a party on the deck at the Lissara Lodge. Notice how all of the guests gather around the stunning deck handrails to safely and comfortably appreciate the glistening waters of Lake at Lissara and the beautiful Carolina Blue skies overlooking the lake! The deck and railings surround the entire lodge and provided plenty of party space. Its wooden construction is not only sturdy but it makes the space feel more inviting. Equipped with a wide entrance, guests were able to go on and off of the deck with ease. Everyone had a great time enjoying each other and all that Lake at Lissara had to offer. We are sure there will be another party here real soon.
Request a Product Guide and Pricing Info