Interior Railing Kits & Systems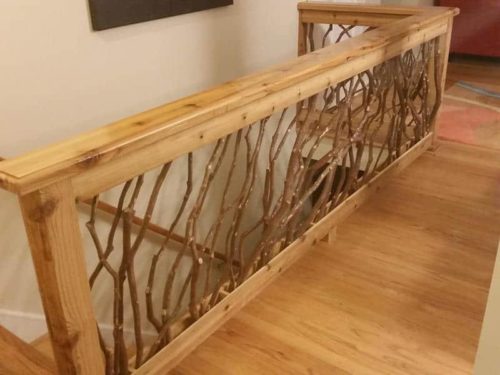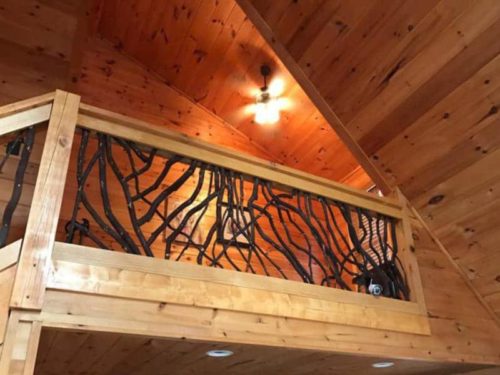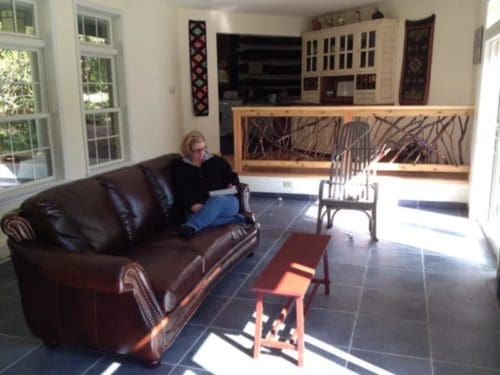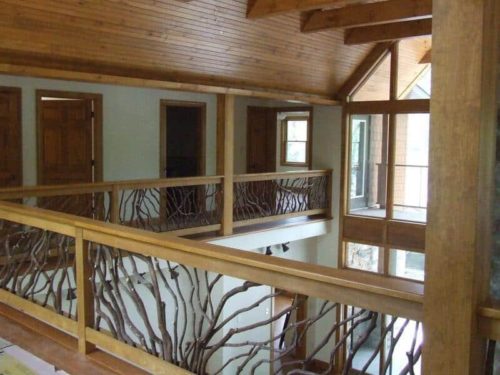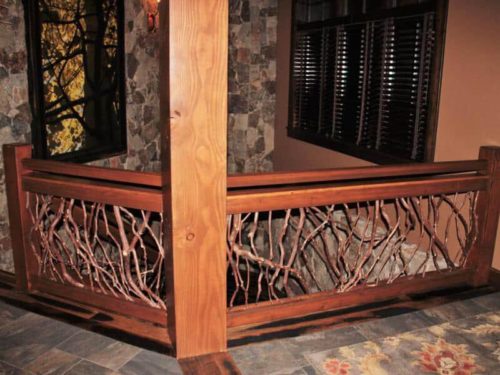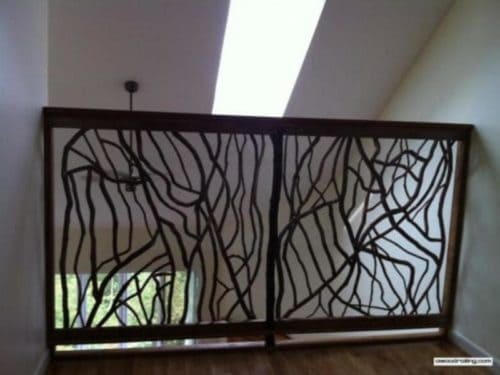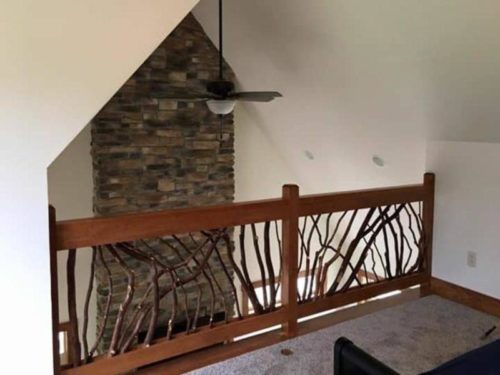 $60/Linear Foot + Shipping
Description
Mountain Laurel Handrail sections are a great choice for indoors! They are custom built to your measurements. Sections are shipped nationwide and delivered to your location ready-to-install. This easy railing system install means that on-site labor costs are reduced and overall build cycle times are decreased.
Handrails for inside your home! Shop options for your loft, balcony and stairs railings
Specifications
Reviews
 Interior railings on balcony and stair are often the architectural highlight of a room! Mountain Laurel Handrails are custom crafted works of art for a balustrade unlike any other. They instantly become the focal point of any home with an exposed stair railing. Their purpose doesn't stop there; when they're installed up high, you can admire them from below!
Request a Product Guide and Pricing Info
How to Choose Indoor Handrails
When choosing decorating accents for the interior of your home, it's important to pick the style that best matches its already existing design elements. A custom indoor handrail made of woven branch balusters fits very nicely in many homes. This easy-to-install interior railing system is custom built to fit between posts and most can be installed in just a day.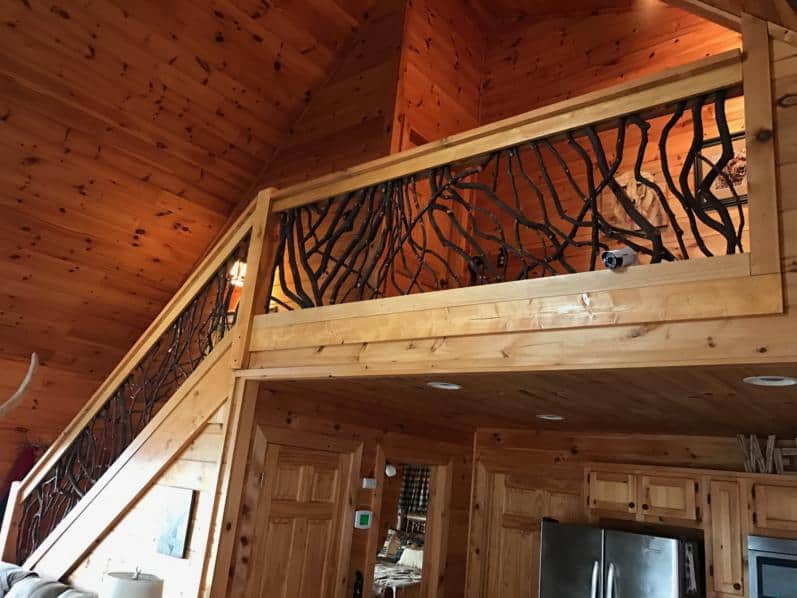 Let your interior design imagination run wild, and create your perfect home from handrails to furniture. We can make tables, chairs, headboards, room dividers and screens, magazine racks, just about any piece of interior furniture can be made better with woven mountain laurel!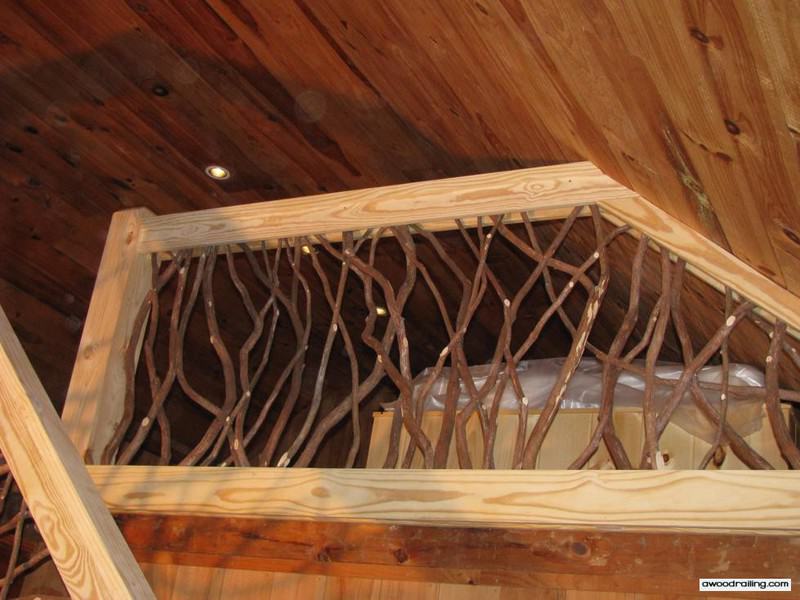 Request a Product Guide and Pricing Info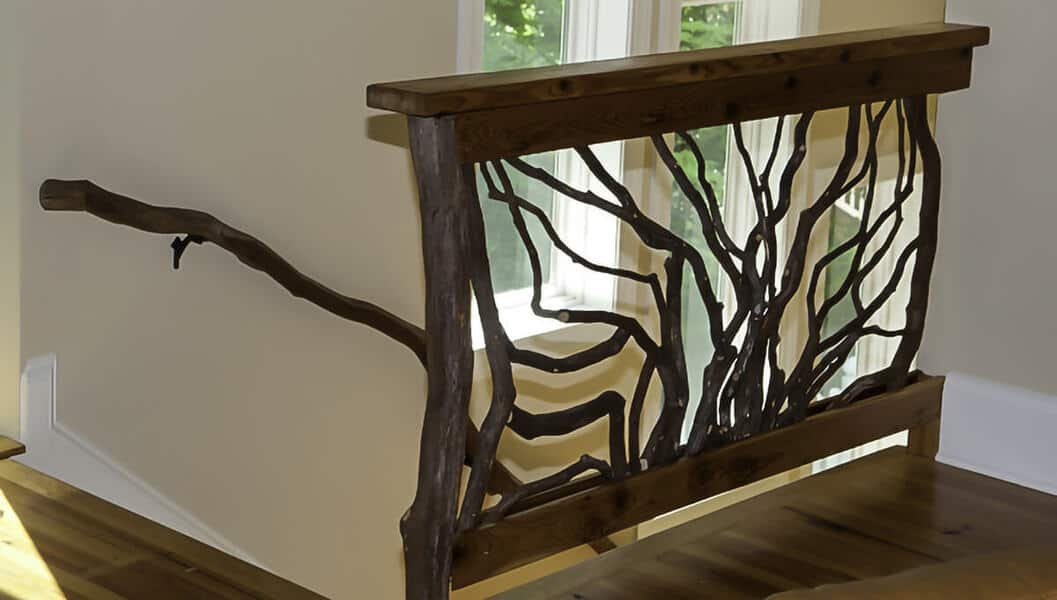 When they arrive, simply trim the ends of the sections and slide them into place. Screws are the suggested fastener for securing the indoor railings to the posts. These railings endow any home with incomparable and utterly unique works of art!
There is no style of handrail that is even remotely comparable to the natural elegance of these intricate wood patterns. These are all built specially for you and are proudly Made in the USA. Enhance the style and decor of your home with the unmatched grace of these handrails. Your beautiful and unique home deserves handrails and furniture that are equally as beautiful and unique.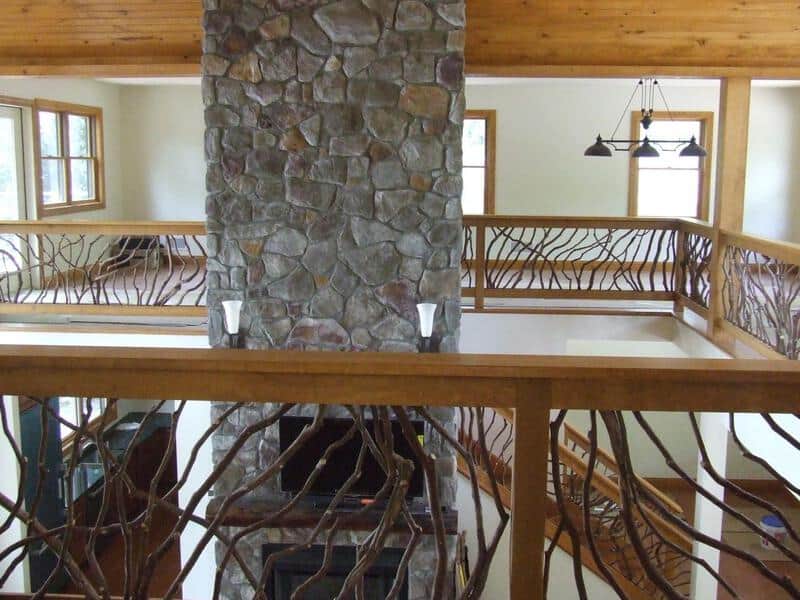 From a quick internet search, you'd think that all interior railings are made of wrought iron, but there's so many more options. Metal is a good choice as it is durable and long lasting but in many regards it's also very limited. How many different colors does a wrought iron handrail come in? Not very many, as you're pretty much limited to whatever color the metal is and wrought iron is generally black. So the first limitation is color. Another limitation is that this kind of handrail can be extremely expensive for a custom design. It's due to the nature of metal being difficult to work, requiring extreme heat, special tools and protective equipment. Metal is also an expensive raw material though many times it is recycled, which is a green plus.
An interior stair railing made of glass is another option. Glass is a great material to combine with other materials. Due to its transparent nature, it can be used to highlight and accentuate other features that might ordinarily be overlooked. Glass works well with steel framing and with wood railing and is a good choice for a material palette.
Request a Product Guide and Pricing Info