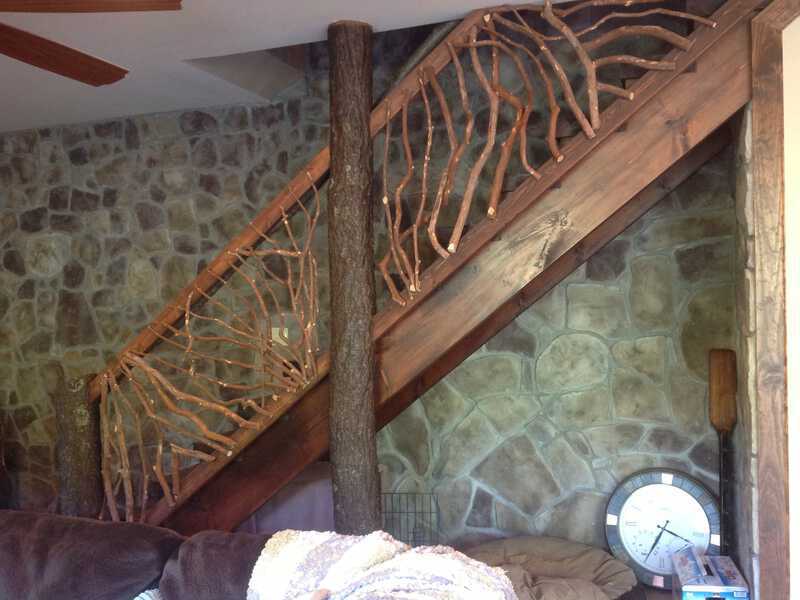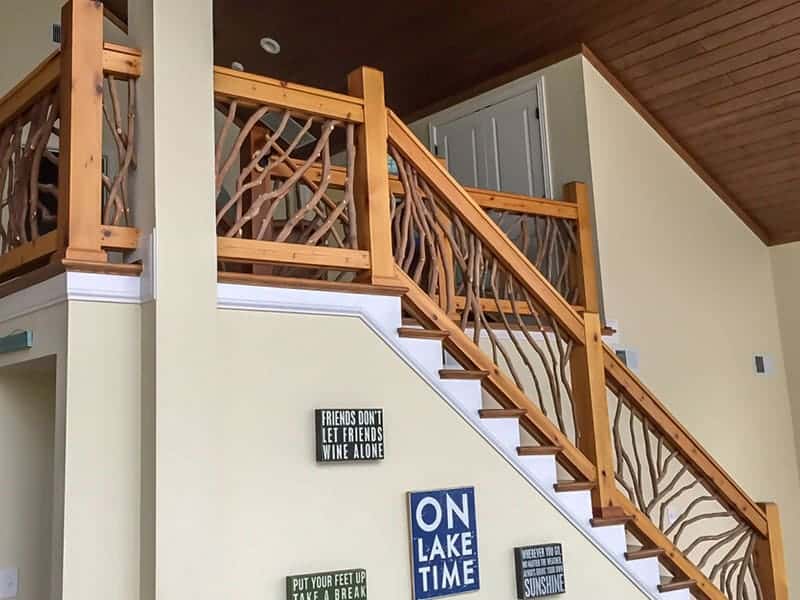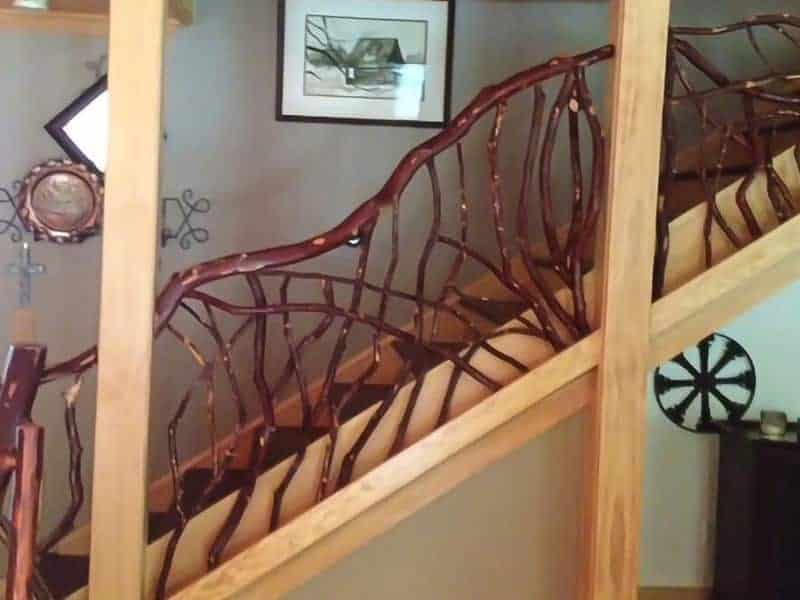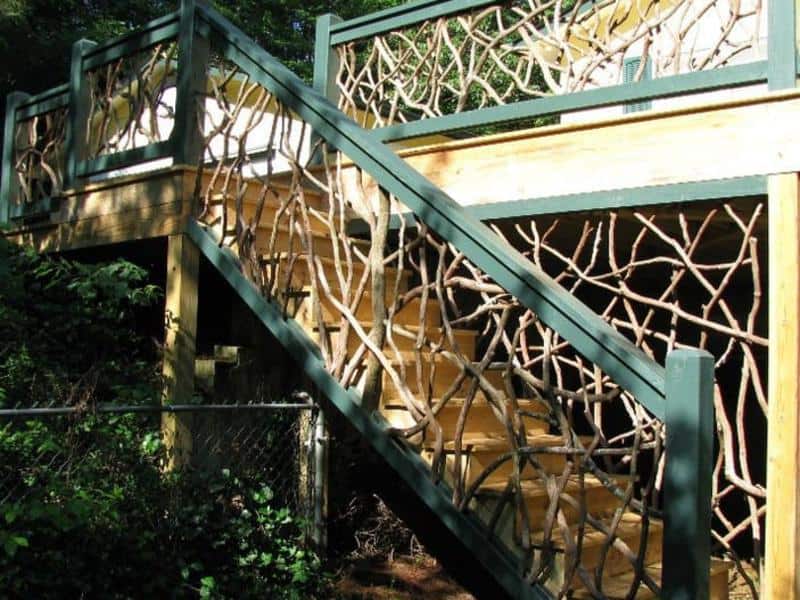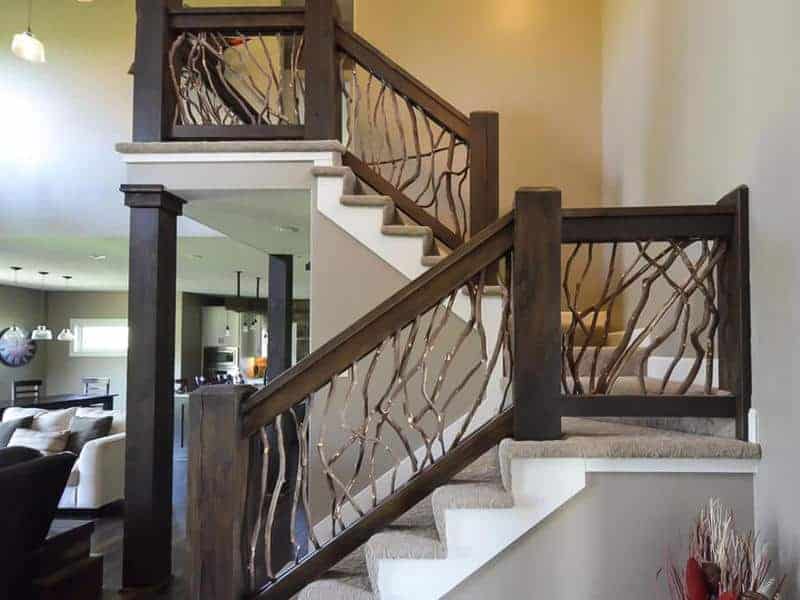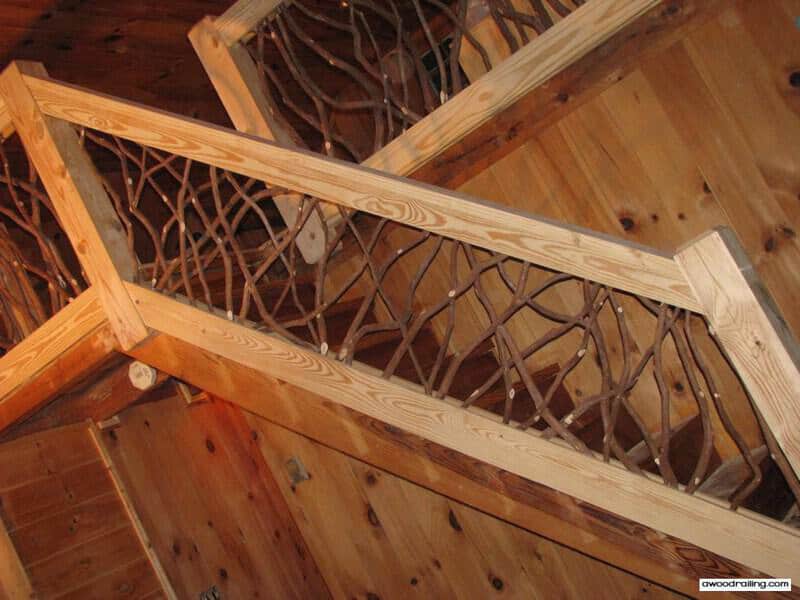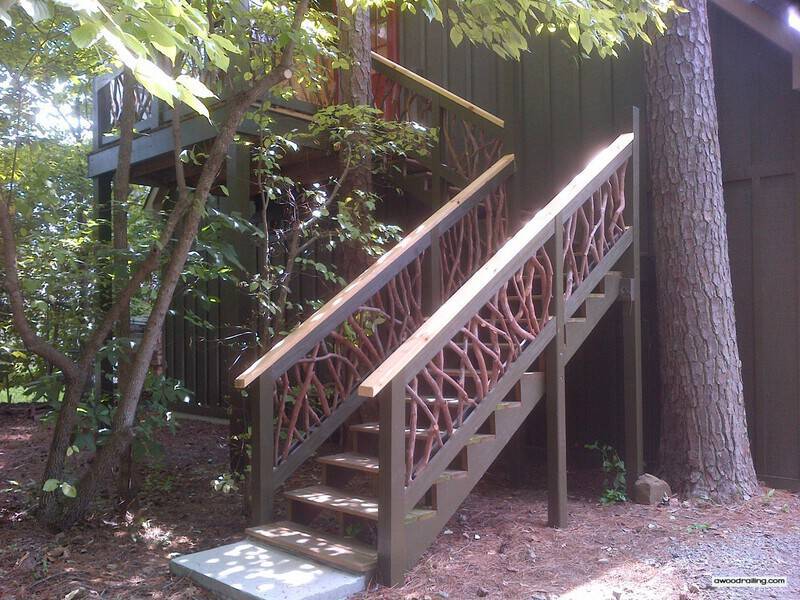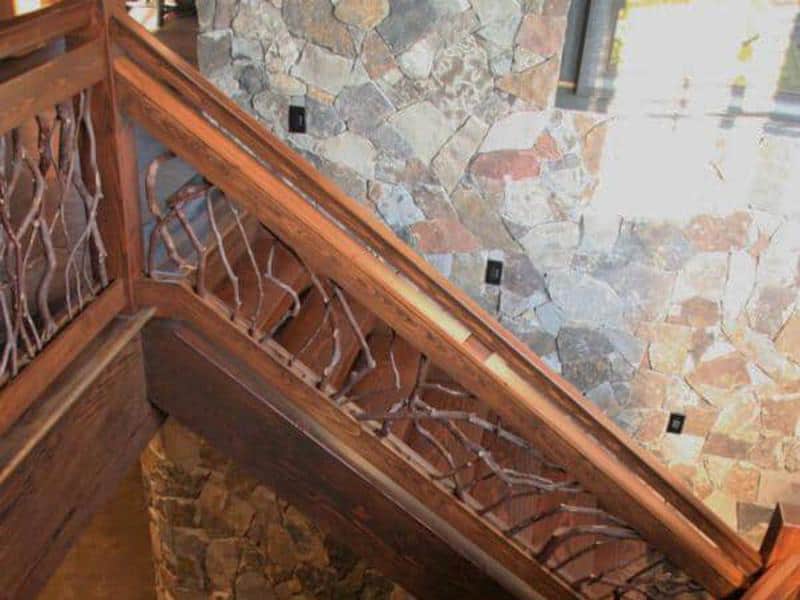 Stair Railing Kits & Systems
$70/Linear Foot + Shipping
Stairs are a great way to add some movement to the interior of your home! These are custom built to your measurements. Sections are shipped nationwide and delivered to your location ready-to-install. This easy railing system install means that on-site labor costs are reduced and overall build cycle times are decreased.
Handrails for outside your home! Shop options for your deck and outdoor living.
Section Height: You provide measurements
Section Length: You provide post to post measurements
Section Angle: You provide angle
Typical top and bottom rails: western red cedar 2×4
Paint or stain on lumber included typ.
No space bigger than a 4″ sphere
Branch species: Mountain laurel: Kalmia latifolia
Branch diameter: approx 0.5″ to 1.5″
Paint or stain available for sticks 
Made in the USA
Request a Product Guide and Pricing Info
How To Measure For Stair Railings
Since each staircase is different, no two stair railings are the same. Each stair railing must be measured properly and precisely to ensure the best fit. Start by installing the posts at the top and bottom of the stairs. Measure up off the nosing of the tread 34.5″ for a 2x top cap or 35.25″ for a 1x top cap and make a mark on the posts. Tie a string to connect these marks on the top and bottom posts. Measure the length of the string between the posts and this is the long-to-short measurement. Check the angle of the string with a speed square and provide this number in degrees. Using a tape measure, put the end of the tape on a nosing of one tread and find the shortest measurement which will be perpendicular to the angle of the stairs. Check multiple treads and provide an average measurement, usually approximately one half inch shorter than the actual tight measurement.
Mark posts top and bottom
Tie a string
Measure the length of the string
Check the angle of the string
Measure the height of the string perpendicular to the stairs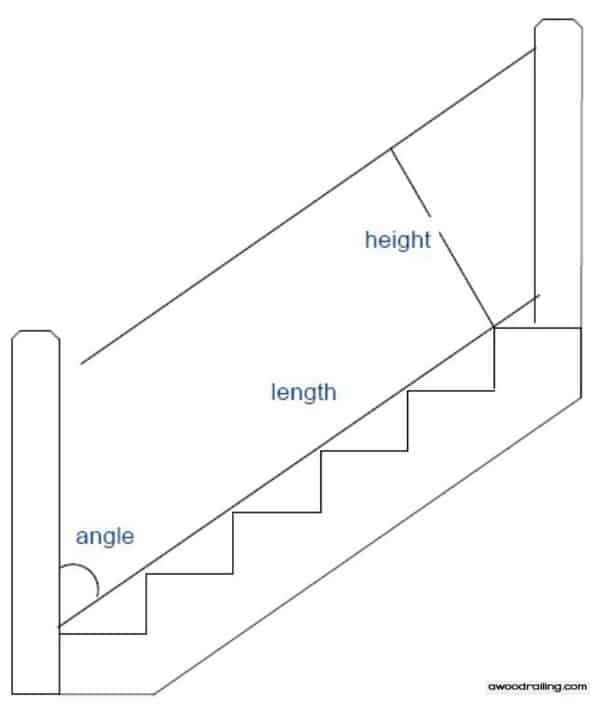 For stair railings, please provide the following information as shown in the drawing below:
Long to short measurement
Angle of the stairs in degrees
Section height measured perpendicular to the angle of the stairs not plumb. Take a framing square and rest it on the nosing of the treads and measure like the tongue of the square.
The side the section is on as you stand at the bottom of the stairs and look up.
Request a Product Guide and Pricing Info