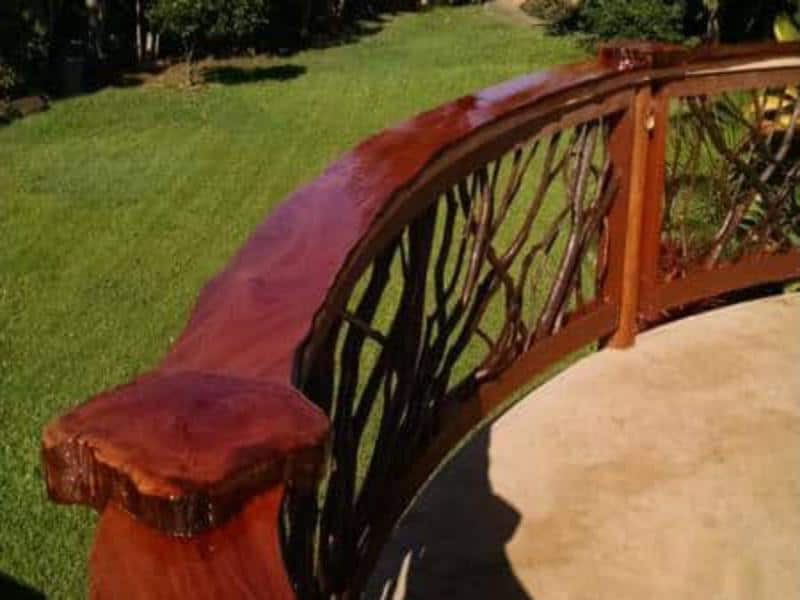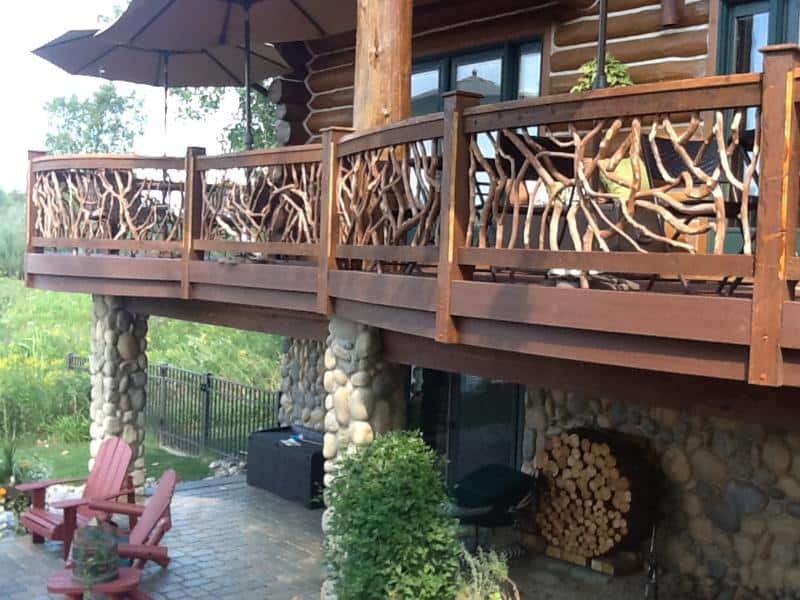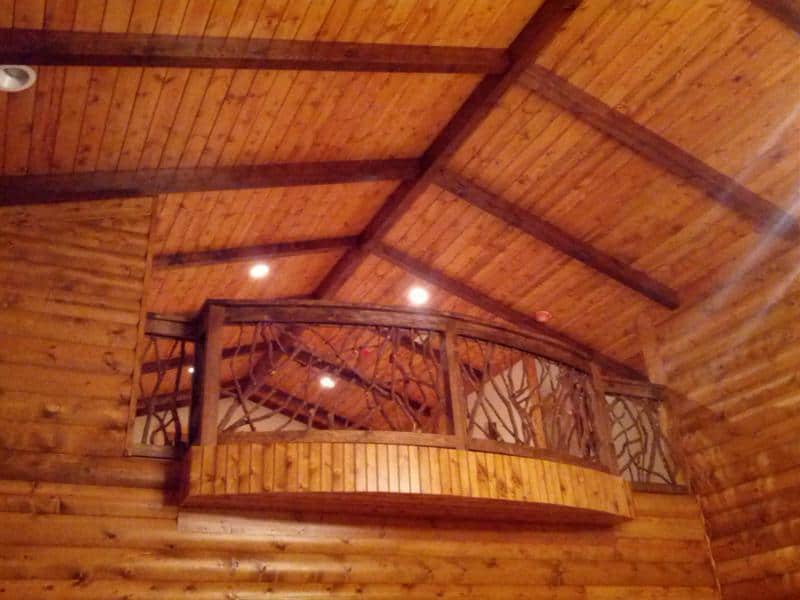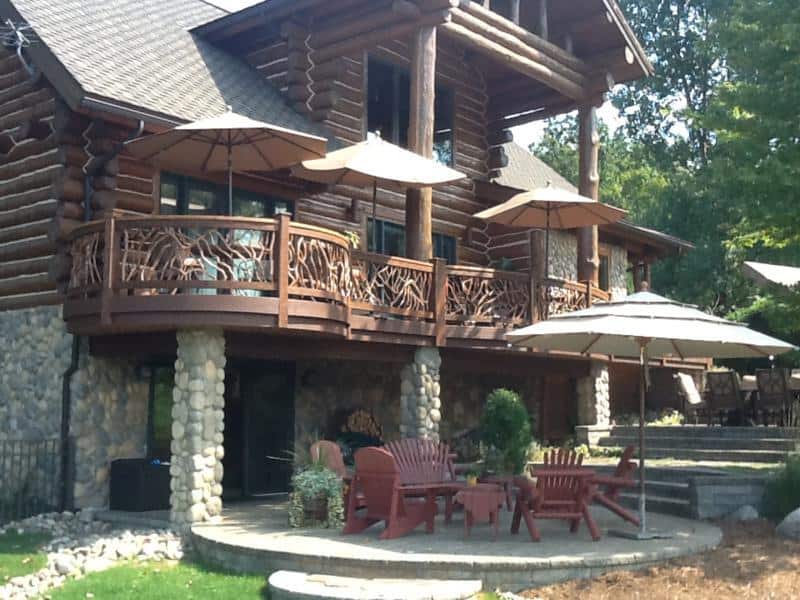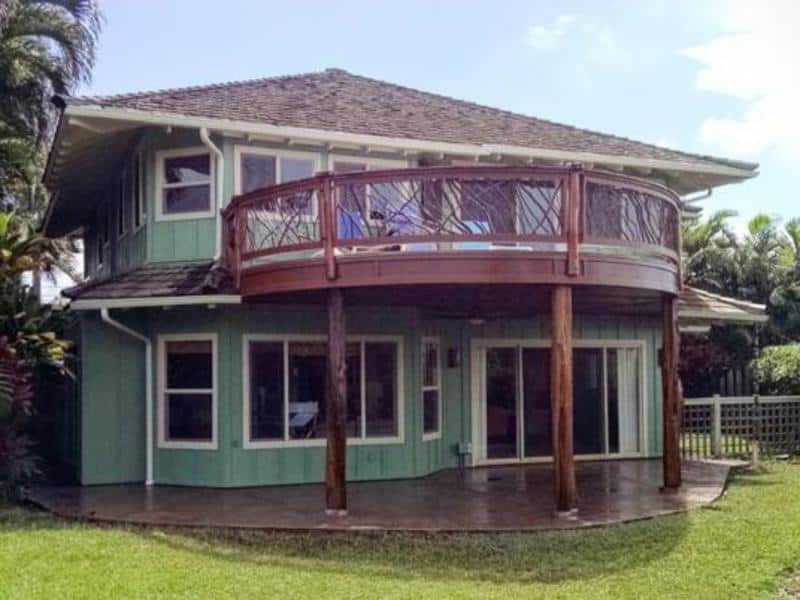 $90/Linear Foot + Shipping
Description
Stylish curves add allure to all spaces! Mountain Laurel Handrails add a whole new dimension. Once your posts are installed, you can provide measurements from post to post along with standoff measurements approx every foot. See below sample drawing.
A standard section is a top and bottom board with the branches woven in between. For curved railings, we use cedar 1×4 since it is bendable. We typically do not provide the additional 1×4 and 2×6 to complete the installation as shown in the product guide. For curved sections, we DO provide the additional 1x4s since we bend them here. You provide the top cap since it will need to be cut on site anyhow.
Specifications
Reviews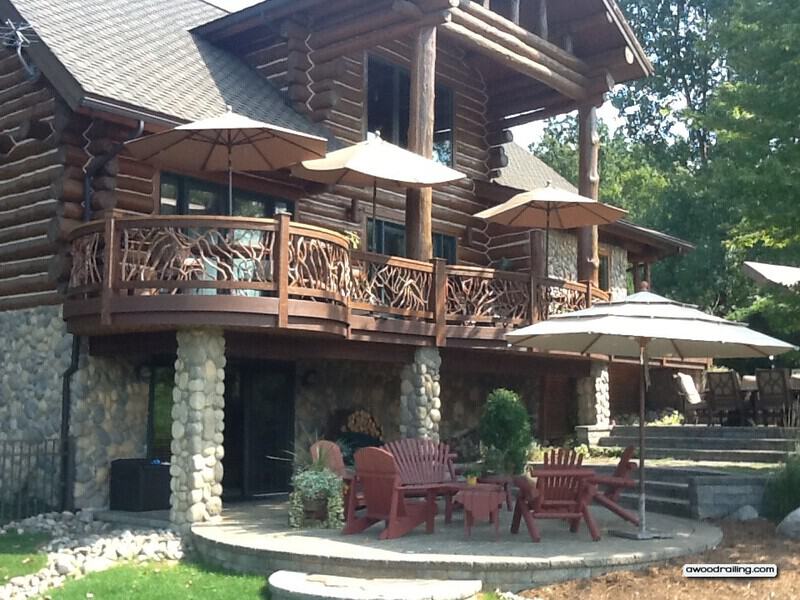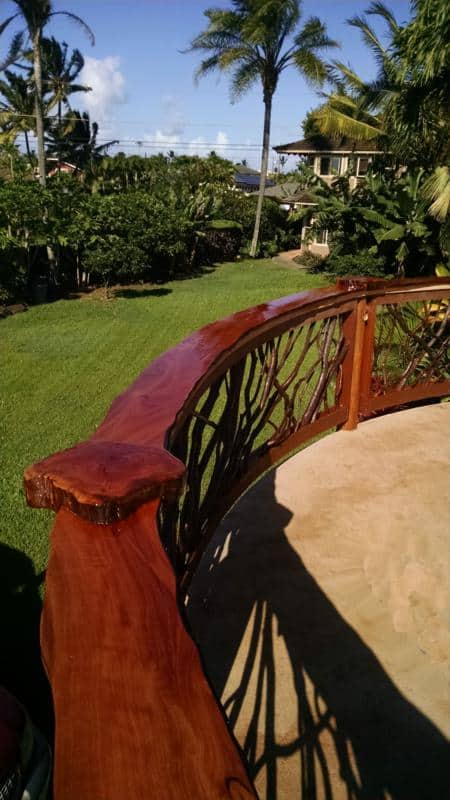 Curved handrails don't only have a place outside on your deck or balcony. For the interior of the home, step away from the standard straight lines and make a strong visual statement. The arc shape itself is unique, but to add the beautiful and creative elements of Mountain Laurel Handrails takes your design to an entirely new level. These small aspects of interior design are often overlooked in the cookie-cutter approach to home design and home building, but unique handrail makes a strong and artistic statement. The smooth shapes can soften up the design of the room and give a feeling of more space.
This particular deck has two different curves which were faithfully replicated in our workshop. And on this page, you're going to get a peek at how we create a system that is shipped ready to install!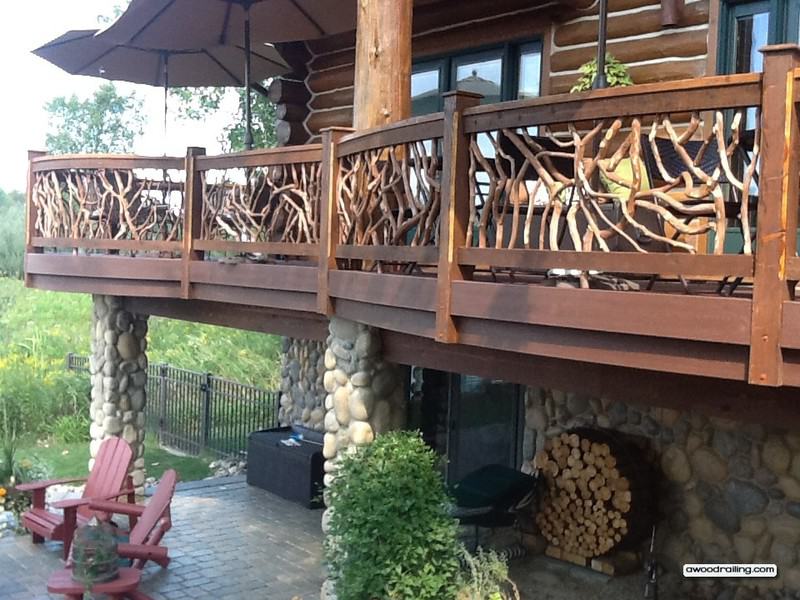 Each curved portion of the deck had three sections of railing for a total of 24 bent 1x4s.  The section with the more gentle curve has three inches of arc in six feet while the stronger circle has eleven inches of arc over seven feet. Cedar was chosen as the lumber for this project because it is weather resistant and also soft and (relatively) easy to bend. We've done some projects in ipe, a Brazilian hardwood, and oak and it would be impossible to get this kind of curvature out of a hardwood. I don't even think that we would have gotten similar results with a softwood like spruce or pine.
Request a Product Guide and Pricing Info
How to Measure for Curved Handrails
This image shows how to measure. Find a straight line that connects the points on the posts where the boards will land. Find the center of this line. Measure and mark one foot increments from center. Measure the distance in inches from the straight line to the arc.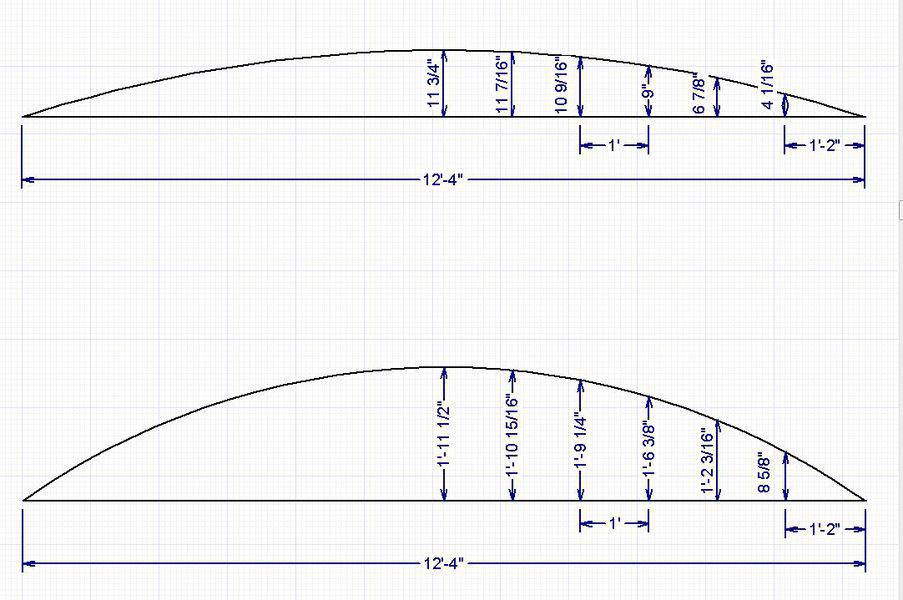 How to Build Curved Railings
In this section, we will take an in-depth look at the steps in how to make a curved handrail.


We make systems and kits that are easy to install. Like any good building project, it starts with a set of plans. The plans are made in a CAD program and are used for setting up both the bending jig and the building jig.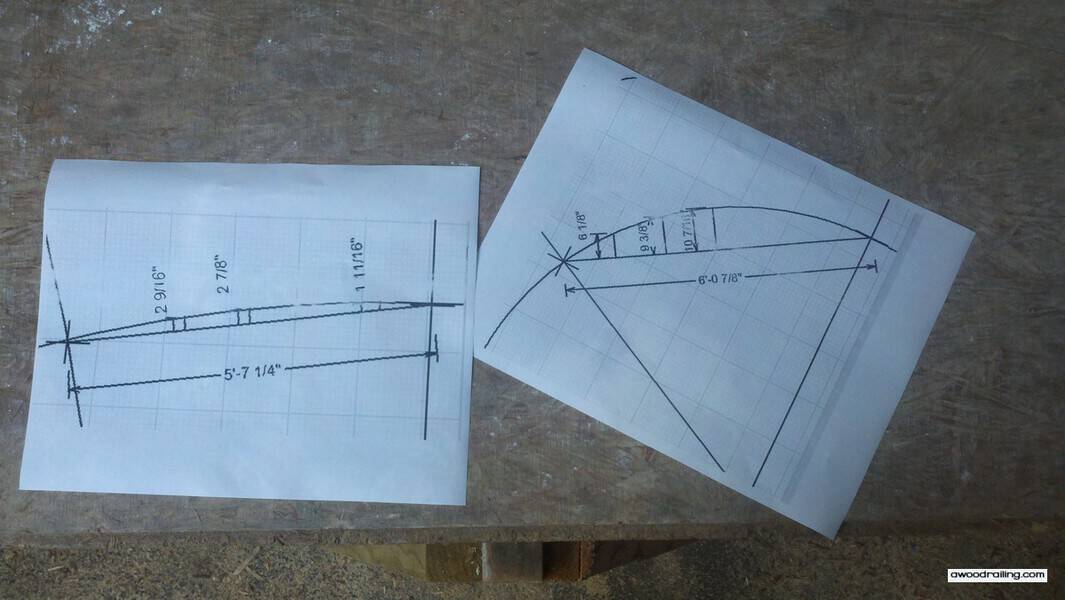 The cedar 1×4 lumber has to soak in a pool for a minimum of 48 full hours, preferably over the weekend. This is a temporary soaking pool made with a 2×4 framework and a piece of black plastic. Heating attempts proved futile. Your pool should measure a few inches larger than your lumber.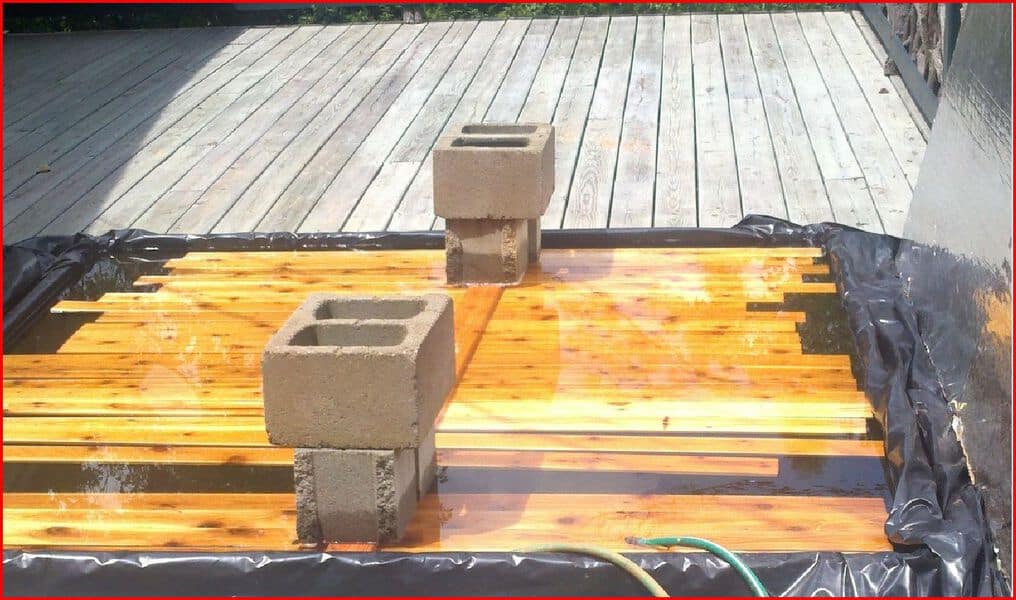 People have asked how to curve wood, and the answer is simple: First, steam the boards and then bend them on a jig. This is how we built a steam chamber to curve wood. A steamer was constructed from a piece of 4″ PVC with a wallpaper steamer attached to a hole cut into the pipe. The hole is sealed with spray foam. For a gentle curve, it takes one tank, and strong curves take two.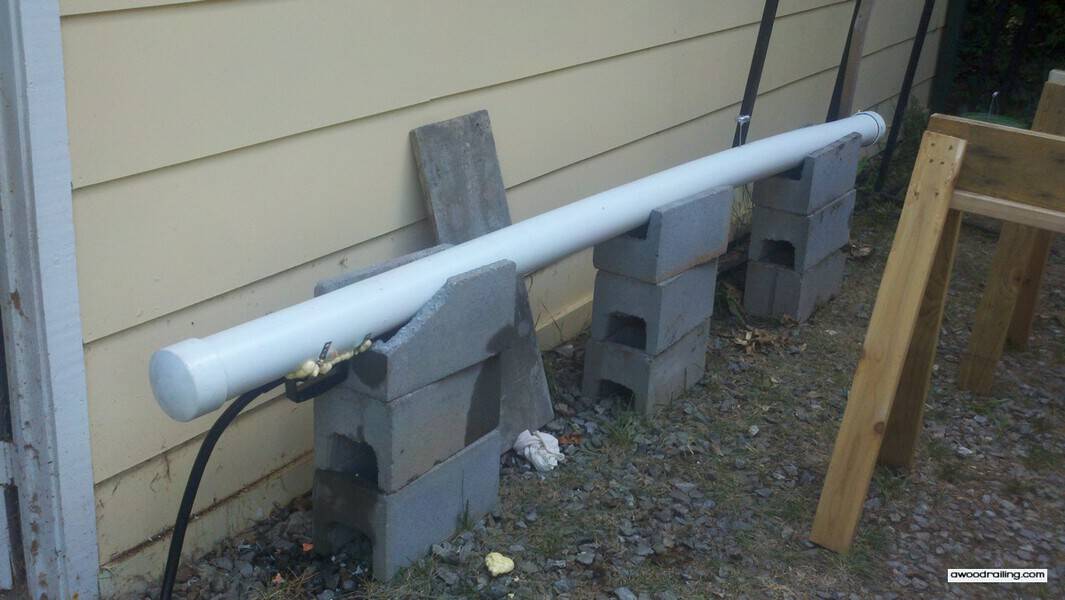 The temperature in the steam chamber. The lumber gets pretty hot also. As the lumber cools, I've observed the lumber temperature drop below ambient temperature. I guess this is some kind of runaway reaction as the moisture evaporates into the atmosphere. Scientists, please leave comments explaining this phenomenon.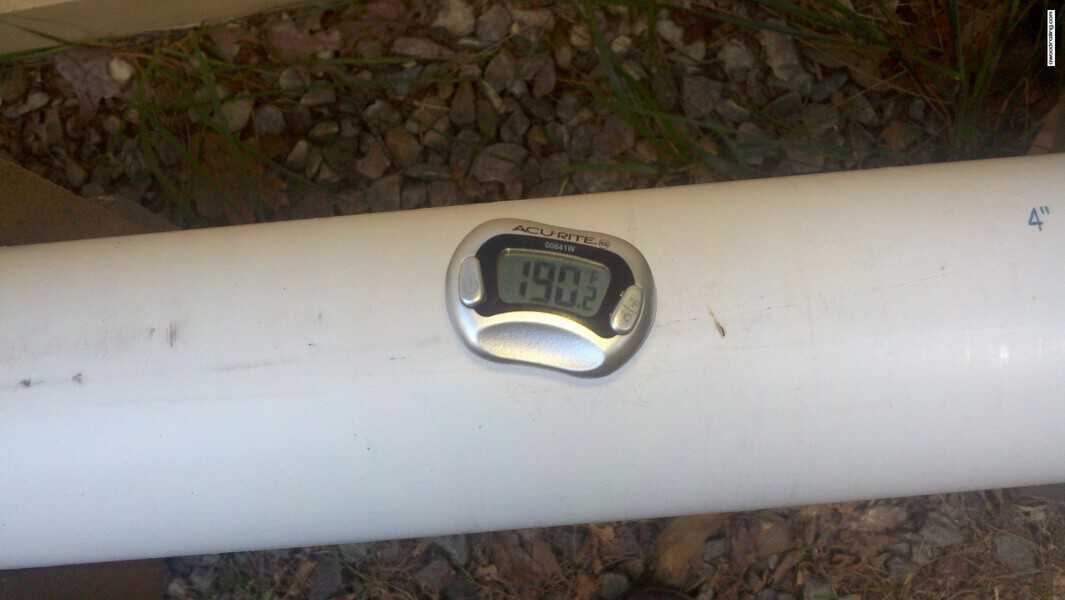 Build a Curved Wood Railing Bending Jig
This is the first jig for the bending. It didn't work. The two jigs are too close together, and the spring clamps are garbage. Only bar clamps work.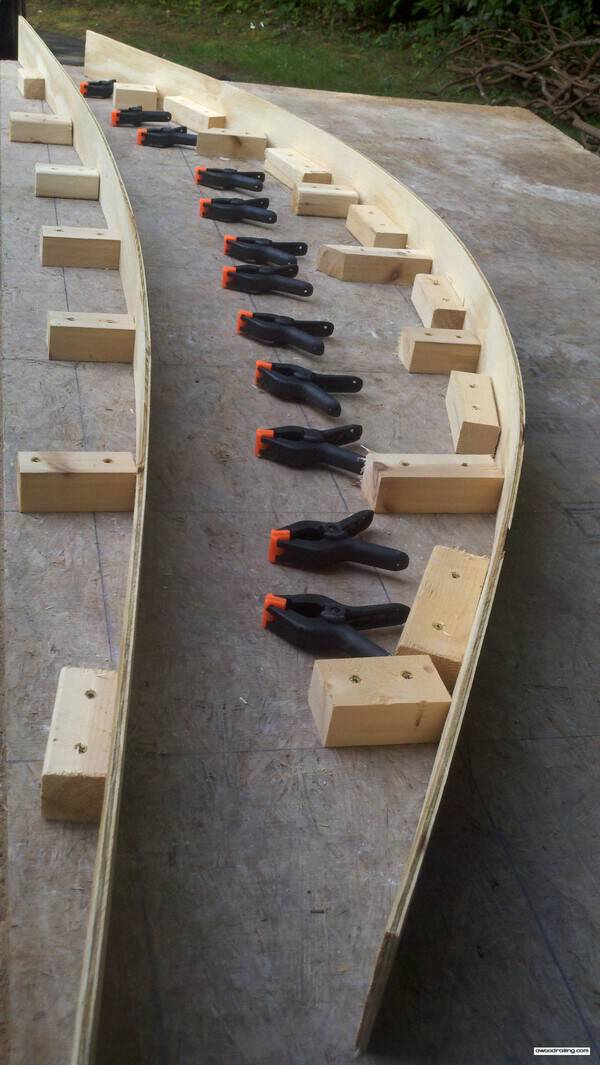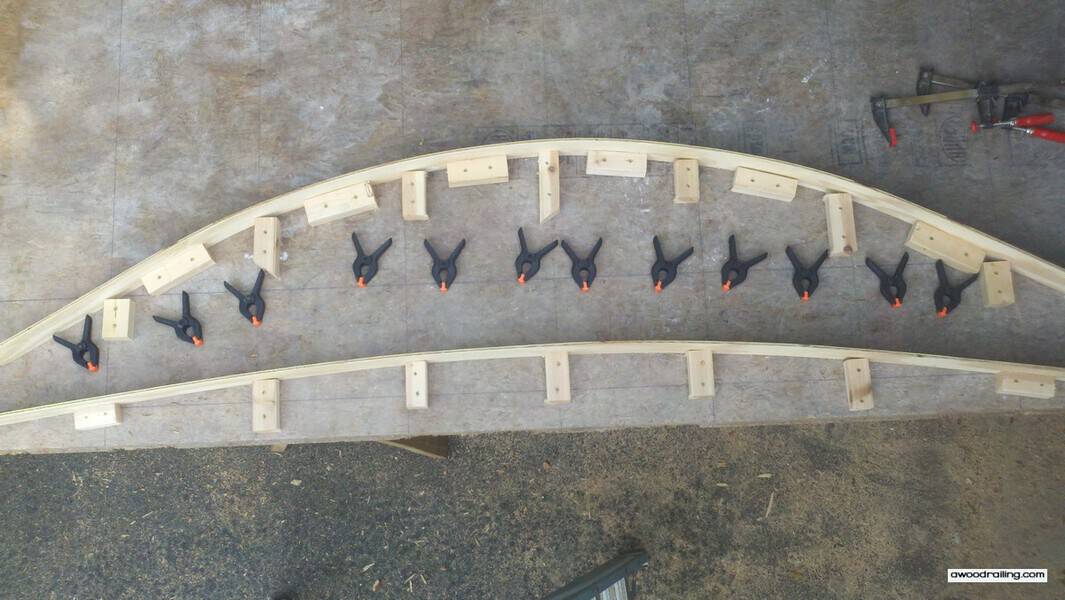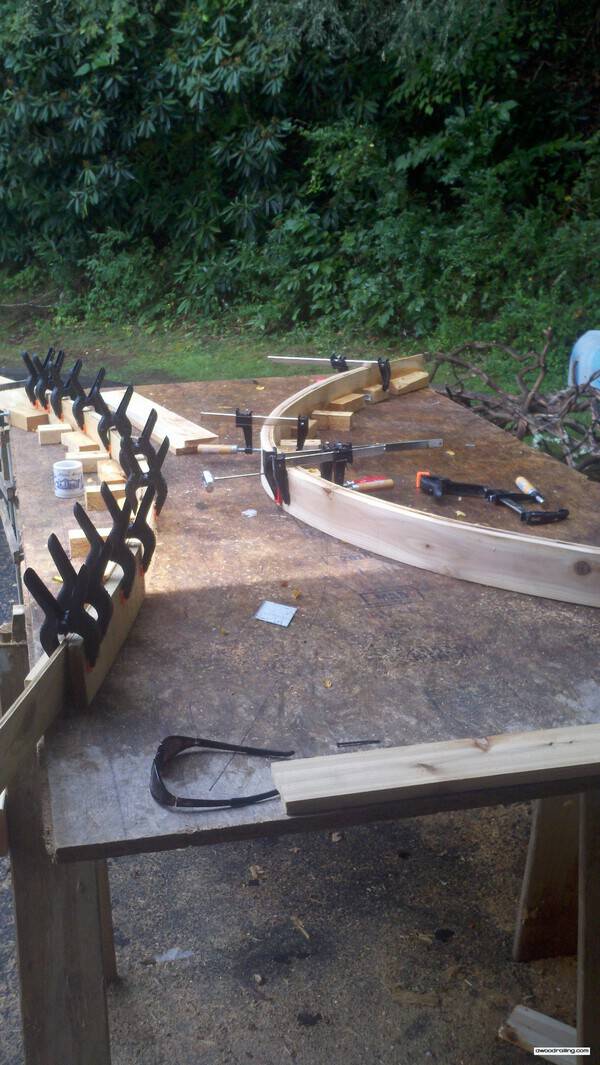 This is the current system minus the spring clamps. They're useless. Even for one arc, two jigs are set up for production.
Request a Product Guide and Pricing Info
This is a board that has been bent for a curved wood handrail system.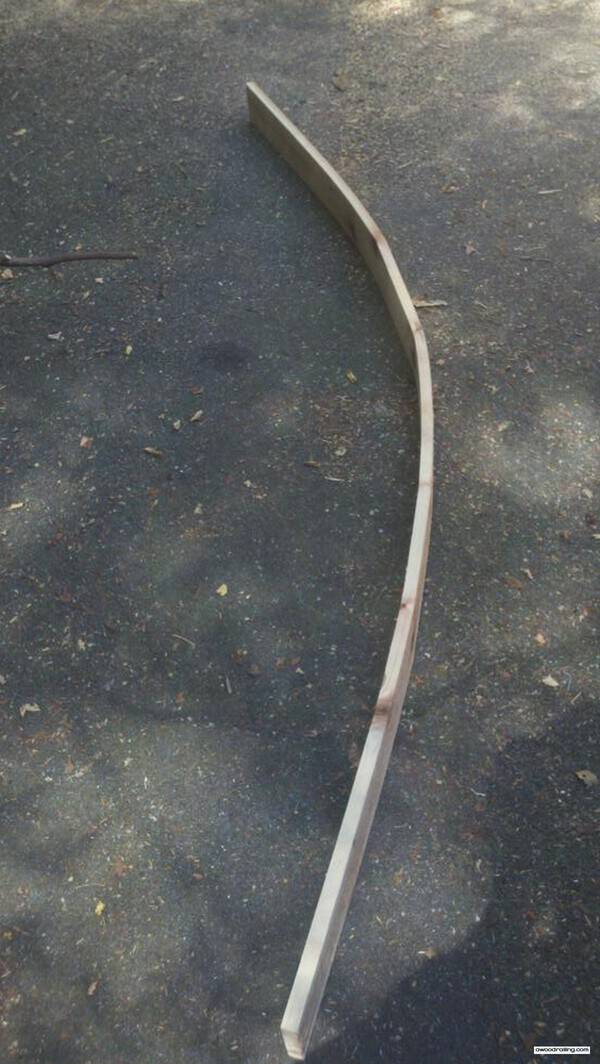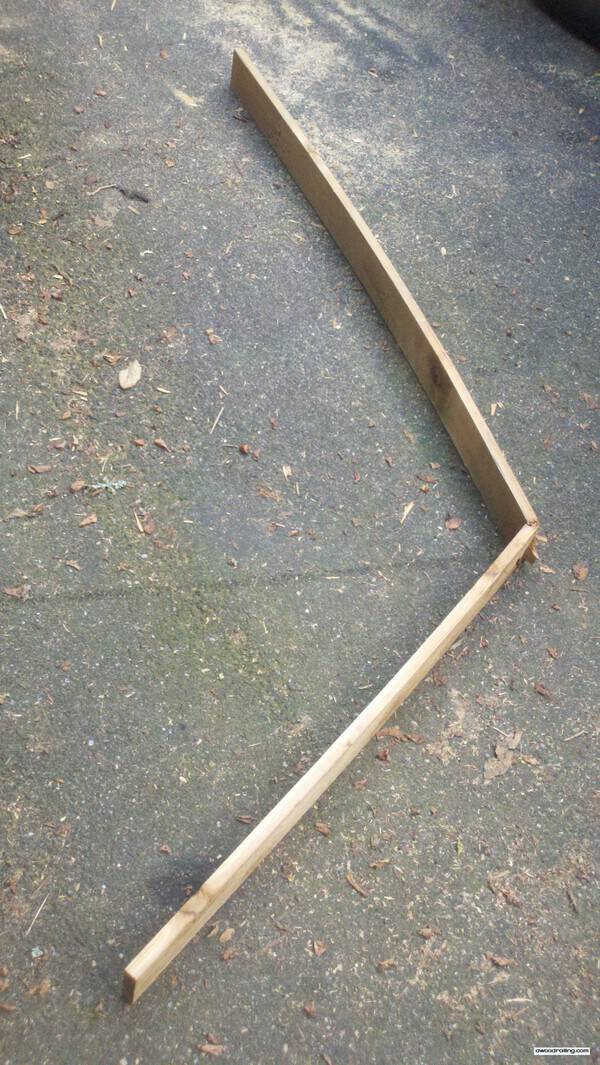 This is a board that has been broken. Breaking the boards by bending is not really predictable, not even by the knot locations, although they do break on the knots. We have not yet used any lumber except for the red cedar 1×4 s4s1e pictured here. Perhaps clear cedar would bend nicer???
Building the Curved Handrail
This is the building jig for the curved wood handrail. Lumber sits on the bending jig for 24 hours then goes to storage where it is still under pressure, usually from stacked concrete blocks and pieces of lumber. The building jigs go on the table, and the sticks help the railings hold their shape.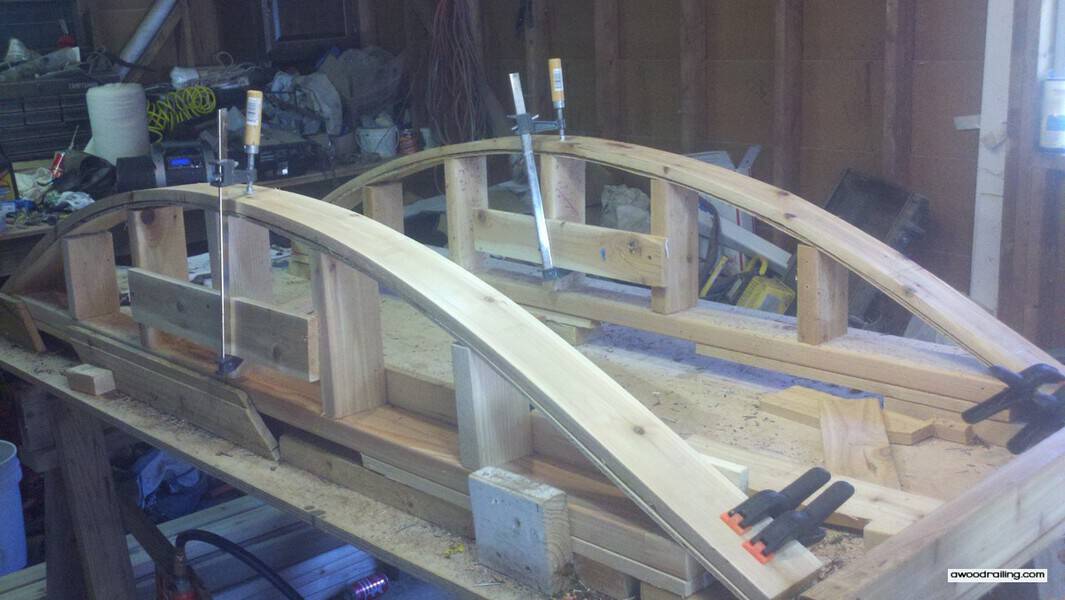 Construction on this section of curved wood railing has begun. From here, it's just putting on sticks according to the 4″ sphere rule.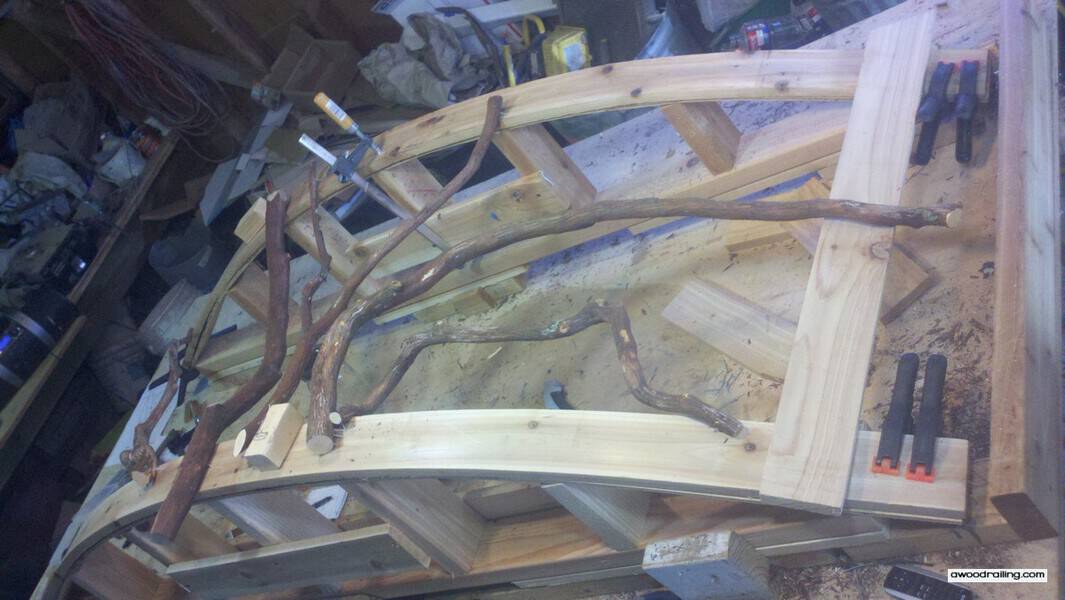 Admire Your Completed Work! :)
This is an overhead picture of a section that will be shipped directly to the job site. These sections are easy to install by cutting the ends of the lumber to fit the posts. With these instructions, it should be easy to know how to do it yourself although it does take some specialized equipment.
This is a long angle view of a single section of curved deck handrail. Each section is custom built to actual measurements and carefully packaged for shipment.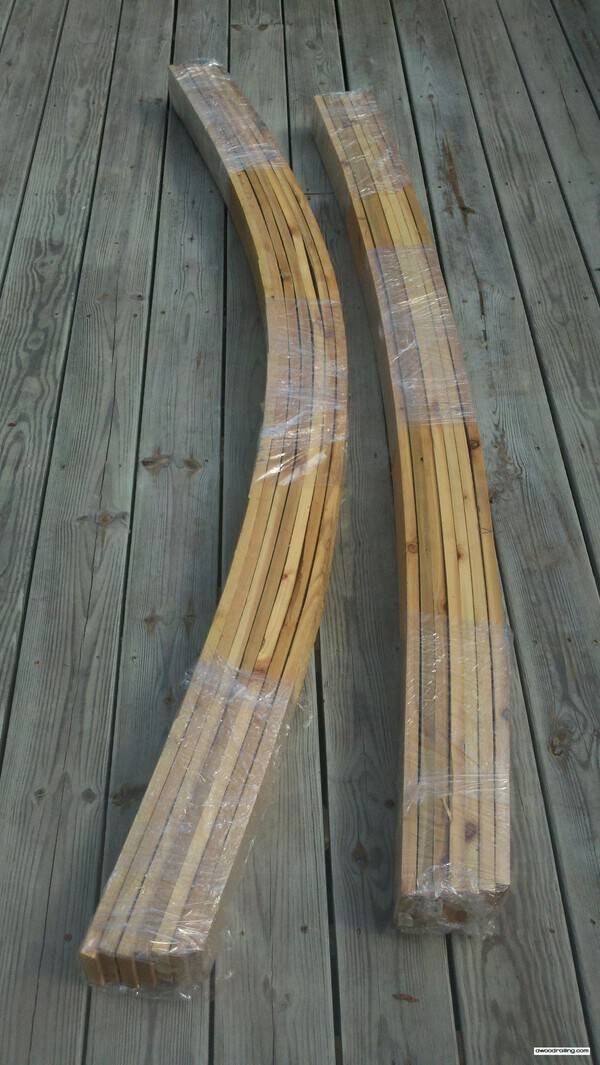 The lumber to complete the outside of the top and bottom of the sections is provided. The picture below shows two different arcs that have been bent for a curved deck. The top 2x that caps the railing is not provided and must be installed on site.
Request a Product Guide and Pricing Info
The Wood Railing crew took a ride down to Atlanta recently to install a small project with some curved railings on a balcony. This is a beautifully rebuilt home on the lake with quite a bit of history. The current owner's father built a house on the property in the 1950s which had been outgrown and was in need of improvement. The contractor building the new home was just beginning his career as a carpenter and helped build the old house.
Here's what the homeowner had to say:
These handrails match the graceful arc of the balcony in this home. There's plenty of woodwork with timber rafters and tongue and groove paneling. The home also incorporates wood from the old home, with one room done completely in wormy chestnut paneling from the previous house. There's also an incredible, real masonry fireplace which are increasingly rare due to the demand for those select few masons with the required education, knowledge and skills.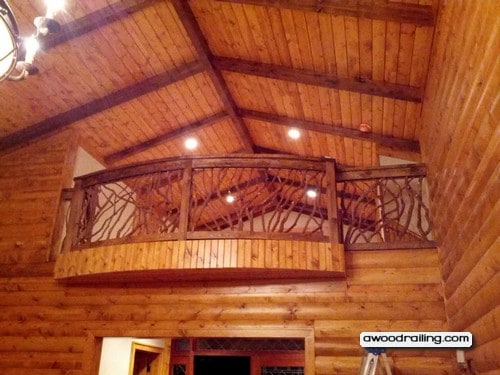 Request a Product Guide and Pricing Info