Connecting a home's interior to its exterior and outdoor surroundings is becoming more and more important to homeowners. As you'll see in the pictures, a homeowner selected branch infill for interior and exterior railings to create a cohesive flow throughout his Craftsman home and tree-lined lot. And the result is stunning!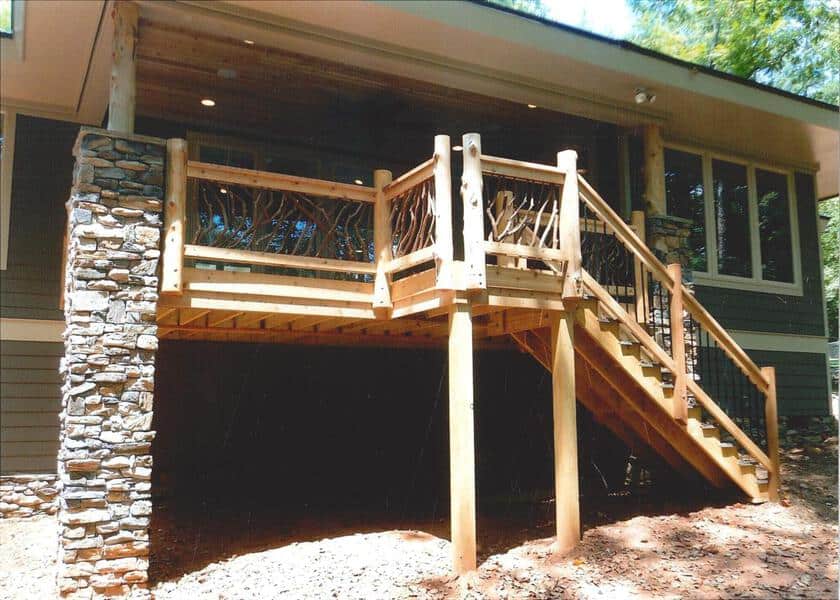 Request a Product Guide and Pricing Info
The railing with balusters made from mountain laurel branches softens the height transition from the woodsy yard to the main floor. In order to clear the lot for the home's foundation, a few red cedars were cut down. In keeping with a unified look, the homeowner used them to make the handsome log newel posts.
Mixed media is another popular trend. The stairway railing features round metal rods that maintain the rustic look while mixing nicely with bark covered branches.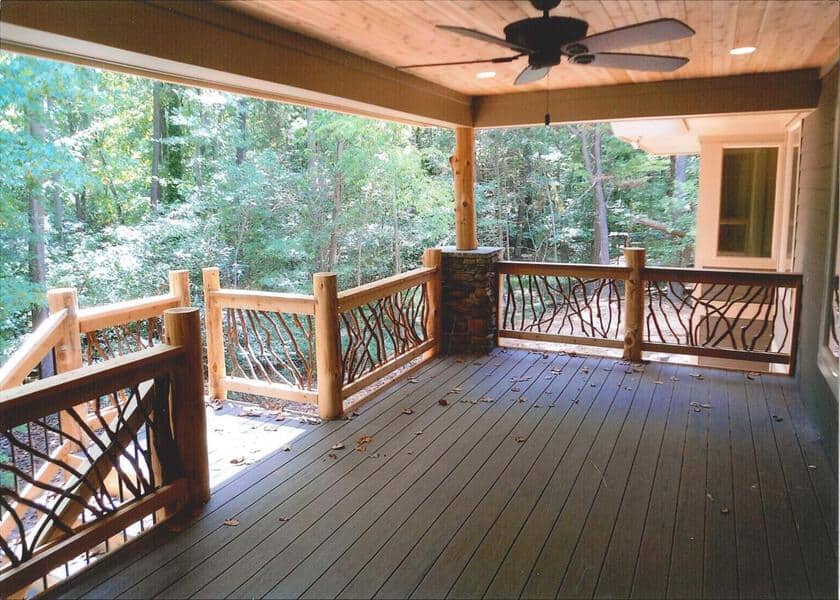 This spacious covered porch is perfect for entertaining or just relaxing in the shade and enjoying nature's scenery. To get more use from the outdoor deck the homeowner installed recessed lighting and also a ceiling fan for warm weather comfort.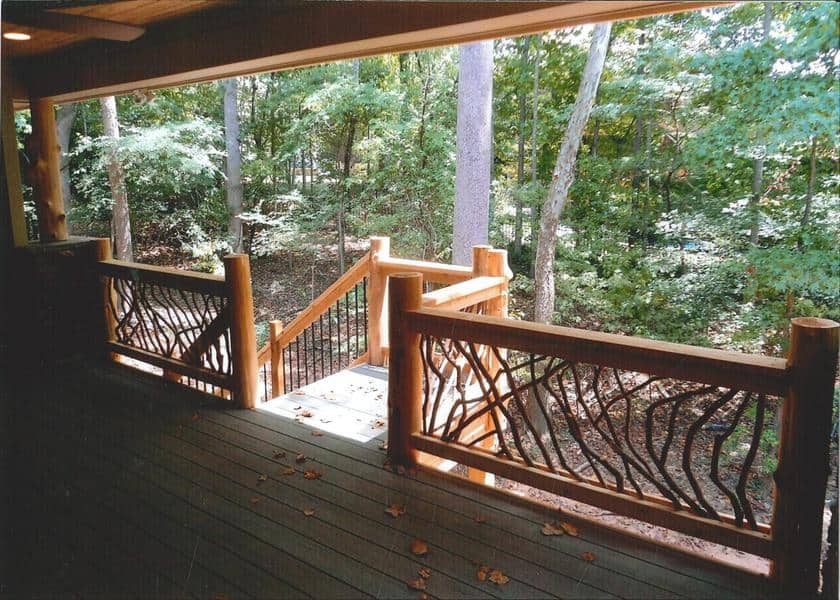 From a design perspective, twisting and turning twigs add movement and flow to the wood plank floor and paneled ceiling. Notice how the sinuous outline of the branches really stands out behind the sunshine and complements the trees.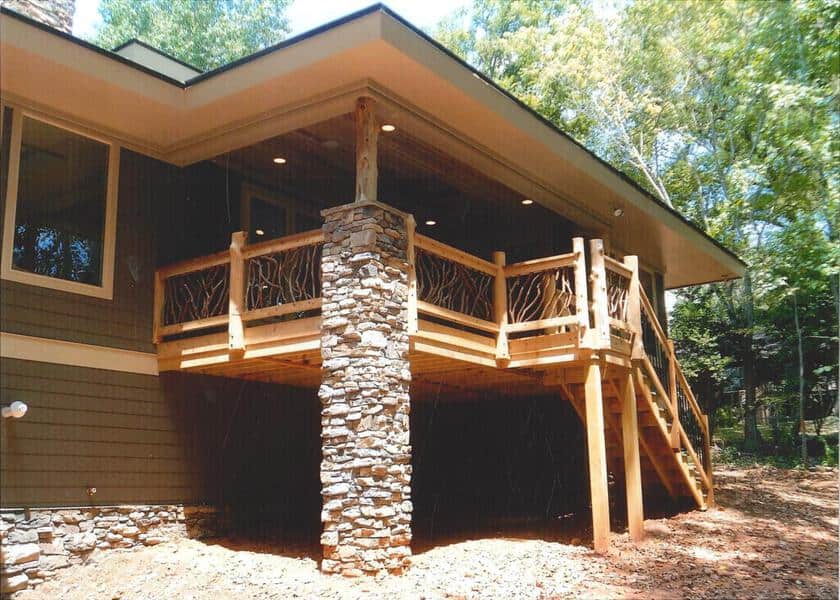 The homeowner chooses to complement cedar deck railing for interior and exterior décor. Instead of using rough cedar logs for newel posts, square posts were installed and stained for a contemporary look in the interior.
A stained glass window features an Osage orange tree that blends beautifully with the twig and branch infill in the interior railing. Notice how the branches are arranged to spread out like those in the stained glass. Just like the stained glass work, the interior cedar deck railing is a piece of art. Each branch is unique as well as the overall pattern within each railing section.
Overall, this entrance way feels like an extension of the tree-lined landscape outdoors.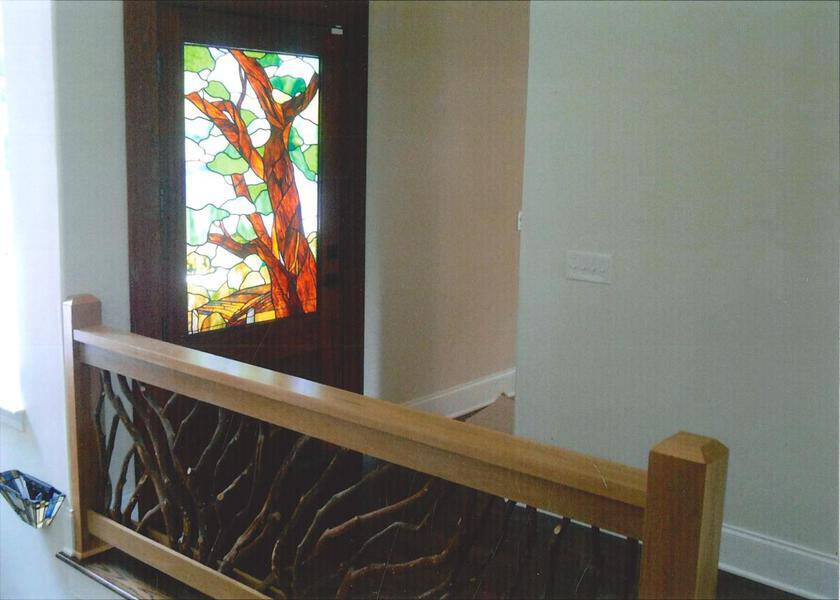 We think the results are stunning and so does our customer:
Natural twig and branch infill work beautifully for interior and exterior design while creating a connection with outdoor surroundings. If a cohesive design flow is important to you, contact us at Mountain Laurel Handrails to learn more.
Request a Product Guide and Pricing Info