What are Mountain Laurel Handrails?
Mountain Laurel Handrails are a traditional form of artistic expression that I discovered while living in the Smoky Mountains of Western North Carolina. These wood handrails use the branches of the mountain laurel tree which are naturally curved in wonderful shapes.

What are preassembled handrail sections?
Preassembled sections arrive ready-to-install. The handrail sections are one side of boards with the mountain laurel sticks attached. The boards on the other side and the top handrail are installed on site. This is so that your installer can hide fasteners in the railing.
Click here for a deck railing architectural drawing.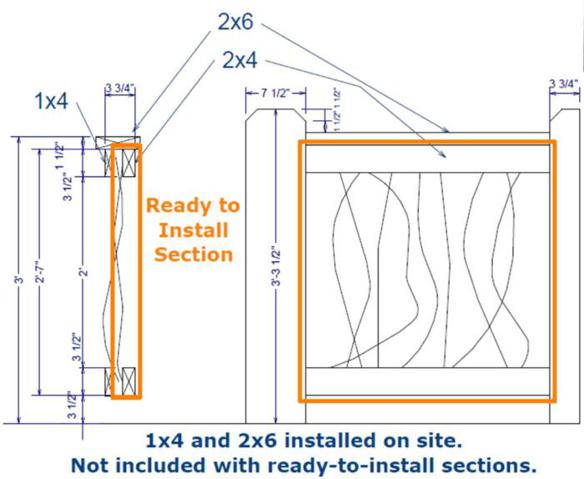 "We think the balcony railing adds so much to the look and style of our home. We really like them and get many positive comments. Thanks for being so easy to work with through the process."
-Nancy D.
"I like your passion for railings and wish others would be as concerned about quality. Railings are like the Architect's signature: a source of great pride. I spend lots of time detailing railings; they help elevate mere housing into Architecture." -Rand S.
"The handrails are beautiful! We get so many compliments. You were great to work with and created a work of art for our home!" –Erika R.
"We love them! Thank you so much! I'm sure we will love them more when they're installed!"— Jeri S.