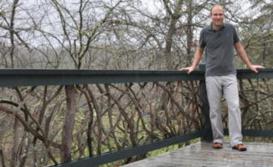 Mountain Laurel Handrails Transform Your Home into a Stunning Work of Art
Shipping nationwide since 2010
Built to fit your measurements
"We love the deck railing sections! Thank you so much! I'm sure we will love them more when they're installed!"
-Jeri
"The owners were very happy with the finished product and it was a pleasure working with you on the project. Thanks!" - Rob
"We have finally gotten the deck painted and everyone loves the Laurel railings. Thank you for making our backyard come alive! " - Mitch
What are Mountain Laurel Handrails?
Mountain Laurel Handrails are a
traditional form of artistic expression
that I discovered while living in the Smoky Mountains of Western North Carolina. These wood handrails use the branches of the mountain laurel tree which are naturally curved in wonderful shapes.
What are preassembled handrail sections?
Preassembled sections arrive ready-to-install.
The handrail sections are one side of boards with the mountain laurel sticks attached. The boards on the other side and the top handrail are installed on site. This is so that your installer can hide fasteners in the railing.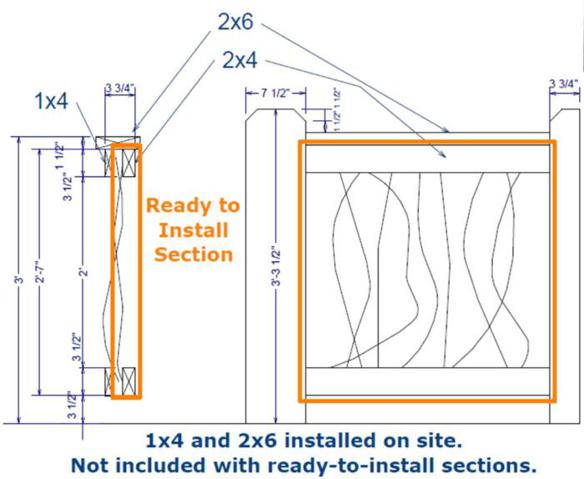 "Hope these pictures work for you. We think the balcony railing adds so much to the look and style of our home. We really like them and get many positive comments.
Thanks for being so easy to work with through the process."
-Nancy
"I like your passion for railings and wish others would be as concerned about quality. Railings are like the Architect's signature: a source of great pride. I spend lots of time detailing railings; they help elevate mere housing into Architecture." - Rand
"Laurel railing is jaw dropping and conveys the WOW factor too. Our friends can't take their eyes off it: it's lace on our deck. If you're considering it for your home, give Jimmy a call. It will be one of the best decisions you've ever made." - Brent
Mountain Laurel Handrails are unique guardrails for residential and commercial buildings, working well for both remodels/renovations and new construction. These woven wood handrails are custom-crafted by skilled artisans in the Great Smoky Mountains and delivered to job sites nationwide.
There is no better or easier way to instantly enhance the exterior façade and curb appeal of a building. Each railing section is built to specification and the typical railing can be modified to match any design. Custom options include dimensional lumber species, stain or paint on the sticks, modified railing design, log rails and mortise-and-tenon joinery.
Mountain Laurel Handrails are a perfect fit for a rustic styled, log or timber frame building. Since handrail sections arrive preassembled and ready-to-install, AND are easily installed by a skilled carpenter, construction cycle time is shortened and labor costs are significantly less than site-built systems.
"I am just now getting around to send you pictures of the railings which have been up for several weeks. As you can see, the project turned out very well, and we are delighted with the railings." - Regis
"My apologies for not sending some pictures sooner. My wife is also working on getting a good picture of the gate. We love the railings and have received many compliments on them. Thanks again!"- Joe
"The banister is finally up! YEY!!! It looks great. I think in reality it looks even nicer than on the pictures... I have to finish my stairs first and then I will finish the banister. Thanks for all your help!" - Margaret