There are thousands of different furniture creations that are possible when working with mountain laurel branches and ultimately, the possibilities are only limited by your imagination. The pictures below show more Mountain Laurel Rustic Furniture or decorations that the Wood Railing workshop can create for your home. Mountain Laurel framed branch art is perfect for any available space on the walls of your home and adds to any rustic, mountain appearance.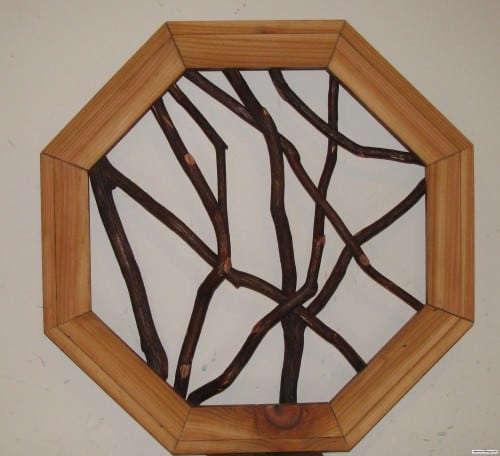 As you can see, the framed mountain laurel art would compliment any of the pieces of furniture that we have available and would be a perfect addition to any mountain home.
These "frames" come in any size or shape imaginable and are truly unique works of art.