I wanted to get some insights into what other professionals are thinking about when designing a deck. So I contacted some of the leaders of the home design, construction and product industries with a single question:
"What is the best deck design tip you'd like to share?"
The responses were interesting and included many good suggestions to consider when designing a deck or selecting finishes. (Here's some help to finding the best railing design ideas.) When you're done reading, let me know which of these deck design tips you thought were the best or what we didn't include.
Special Thanks to the Contributors!
Request a Product Guide and Pricing Info
Depending on your available space, make your deck as large as you can based on how it will complement your home, how it fits your budget, and how you really want to use it. Hardly anyone ever regrets having the extra space.
-Mary Morris, Front Porch Ideas and More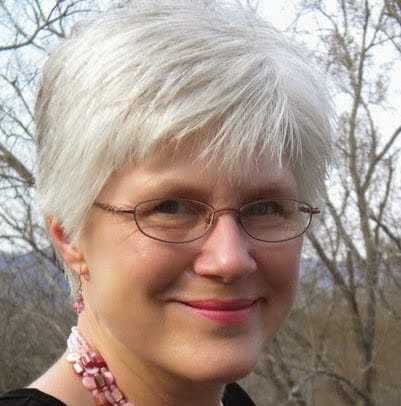 My number one suggestion when designing a deck is to consider the lifestyle of you and your family using the deck before you design it. If you have a family that likes to entertain a lot of people and there are different activities happening at once, a multi tiered deck with separate elevations may be ideal. An area for summer grilling and another area for eating, lounging and sitting could be ideal. While if you have a smaller backyard and have smaller and more intimate gatherings than one level with a built-in bench seat and other amenities can save space while still giving your entertaining area an appealing outdoor experience for all.
– Ronique Gibson, Stagetecture

Check the Railing Spacing
My deck design tip is that even though many Contractors think the 4" rule means they can space their pickets (and other elements) 4" apart, you really need to have spaces no larger than 3-7/8" to comply with the IRC. And, the top rail must resist an impact load of 200# anywhere along its length. I don't know many railings that can actually withstand this.
– Rand Soellner, Home Architects

Your Deck is a Living Room
The deck has become a secondary living room for many of us. As such, you will want to consider how to optimize your deck experience with lighting. Lighting will provide a way not only to utilize this space well into the evening but it will also increase your homes security, safety and beauty. There are many options to consider when looking at deck lighting some of which include under rail lighting, rope lighting, well lights, stair lights, bench lights, chandeliers and even cordless LED lamps that you can take wherever a light is needed. When lighting is done correctly, your space will go from good to great!
– Wendy Weinert, Bellacor

My best deck design tip is that beginners should try building a floating deck before undertaking any more complicated projects.
It's good experience for the novice, and there's less that can go wrong in building a floating deck.
– David Beaulieu, Landscaping Expert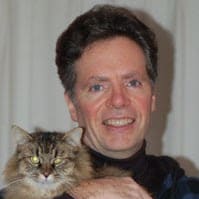 I'm mainly a painting and drywall contractor. So, while I don't design decks or build them, I am constantly repainting or re-staining them and finishing decks is my area of expertise. My input would be for homeowners with new decks (who don't want a traditional stain) to consider a solid stain rather than paint. Solid stain absorbs into the wood and looks a lot like paint but it lasts much longer. Benjamin Moore makes a great solid stain for decks.
– Richard D'Angelo, CraftPro Contracting LLC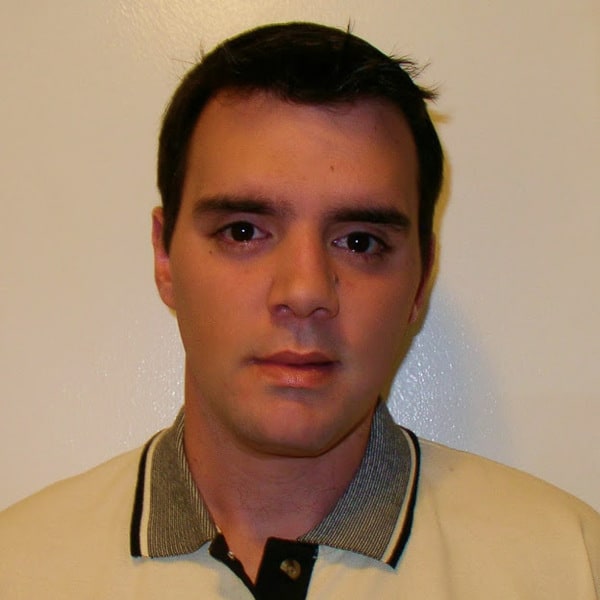 The best deck design tip is to design a deck based on the needs of who will be using it. The best deck design is ultimately what will fit the actual design of the house and what are the clients needs. For example: Do they entertain a lot? Are they environmentally conscious? Are there any ADA requirements to consider? Do they have children or pets?
– Randolph Gareth James, Magnolia Emporium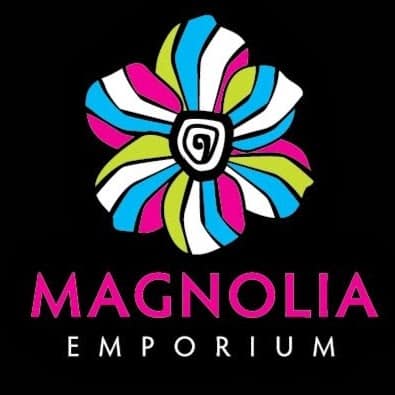 For me, it would be that you should always consider some type of deck lighting. To spend so much money on a deck that you don't use at night seems ridiculous. Post cap lights provide lighting AND protect wood posts from rotting and weathering. And there's also under railing lights and up lights that can be inserted into the flooring. Step lighting provides safety for decks with a lot of stairs too. Lighting improves the usability, ambience, security, and safety of your deck.
– Steve Hodes Jr, Moonlight Decks LLC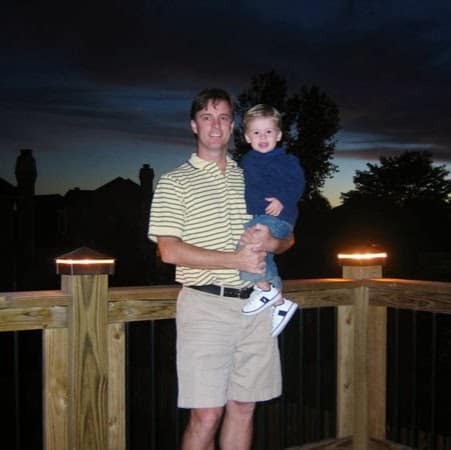 I specialize in visualizations for builders and homeowners of their building and remodeling plans. I guess my suggestion from my own home would be to try to design your deck with both a sunny section and a shady section. The reason would be in order to have spaces that are comfortable and usable no matter the weather or time of day or what you feel like doing on your deck. Sometimes you want to bake in the deliciously hot sun, other times you want to relax in the cool shade and read a book.
Another suggestion: If you like to entertain on your deck, figure out what the sun angle will be at the time you like to be out there. We love to have people eat dinner out on the deck, but unfortunately we're usually out there when the sun is sinking low and so some people end up being blinded with the sun right in their eyes. We need to figure out some type of sun shade solution to this problem.
– Kathleen Moore, CastleView 3D

Well James, I'm only a deck expert because I love partying outside!! To me and my musician friends, a raised, covered, at least 15×15 area for the band is crucial!! Any outdoor kitchen, sink, fridge etc is good!! With a grill!!!! (and a burner for the oyster steamer.)
– Mike Anderson, Lifetime Services LLC

When embarking on an outdoor remodeling project, it's always advisable to have a plan. Sure, there are plenty of grand ideas in the big box stores. This will sometimes lead a homeowner into a precarious situation. Magazines and style guides provide inspiration, but again it's sometimes challenging to meld it all into a cohesive whole. This is where a design professional comes in. Professional designers come in many varieties with many different designations and certifications, so it can be tough to find the right one. Hiring a designer is helpful mainly with bringing all the different ideas together to make a beautiful outdoor space.
The designer will have a vision for the project, which will be translated into a plan. The designer will also bring to the table new ideas which will enhance the quality of the work, sometimes specifying new and exciting materials, like Mountain Laurel Handrails. For the best possible outcomes, hiring a professional designer leads to the best possible outcome for your outdoor remodeling project.
– Paula Hernandez, Porch.com

Request a Product Guide and Pricing Info
What makes good deck design?
When building or remodeling, there are many different deck handrail ideas to choose from. The first consideration should be the space that the deck is going in. Is this a comfortable, cozy space or is it wide and expansive with long-range views? The character of the space and also of the home will determine how to best design the deck to fit. This should always be the number one consideration and, like with any other kind of design, a well-designed deck begins with planning. Consider hiring a design professional before starting your project to be sure you have all the bases covered.
What are the types of deck?
A deck is generally any structure that is not enclosed underneath. Here are some basic deck types:
Free Standing Deck
Attached Deck
Covered Porch
Screened Porch
All-Season Exterior Room
Each of these different deck designs is a tool in the arsenal of the planner. Deciding on the basic deck style will determine a lot of other details. One option, shown here, of a Covered Porch deck design uses timber framing with exposed rafters and tongue in groove wood ceilings. This style is a perfect match for Mountain Laurel Handrails.
What kinds of materials can be used?
There are many different species of wood that can be used for the framing, decking, and wood trim of a deck. The deck framing is the boards that make the actual structure of the deck. The most common lumber for this is pressure treated lumber. The chemical preservative in pressure treated lumber means that it will outlast other common wood framing materials. It is extremely rare to find another type of wood being used for deck framing. Steel framing is the ultimate option for the homeowner who is concerned about strength, style and durability.
The decking are the boards that you actually walk on when you are on a deck. Again, pressure treated lumber is the most commonly employed choice here do to material cost and availability, ease of installation and consumer familiarity. There are other decking materials that are gaining in popularity and the main of of these is composite lumber. There are many companies now making composite decking. The basic process for making this product involves mixing a post-industry wood byproduct with a plastic epoxy resin, basically sawdust and glue. While the first few iterations of this product may have had some flaws, composite decking is definitely come of age with a product that is strong, durable and easy to maintain.
What's the difference between a deck and a porch?
A covered deck is commonly called a porch and adds a level of usefulness to your outdoor room. Now the space can be enjoyed even when it's raining and many porches are used to cover the entry door to a home so that the owner doesn't have to stand in the rain while trying to get in. Porches are commonly framed with some type of post and beam structure but adding exposed timber rafters or purlins makes a strong decorating statement. One challenge can be getting wood species and stains to match but generally a skilled painter will be able to conquer this obstacle.
Another element to consider in deck design is the stairs. Some deck stairs are short while other decks may be quite elevated off of the ground, so here again, the space and the land influence the design and planning. Regardless of height and length, stairs are often times the most prominent visual element either interior or exterior. Deck stairs are especially important during the summer time as more recreation takes place in the backyard.
Learning all the different deck designs is a first step on the road to planning your deck project.
Eight More Deck Design Tips
If you're thinking about adding a deck onto your home, here are helpful ideas for deck railing design. These cover local requirements, deck design considerations, space requirements, deck railing, and more.
Make sure that you consider all local rules and regulations including setback requirements and building codes. It is especially important to comply with structural requirements as people have died when decks collapsed. Consult your site plan and local offices for help.
A new deck is an addition and should be approached just like adding a room onto your house. Don't end a deck in the middle of a window. Instead, make sure the deck ends two feet away from a window.
Decks should be lower than the main floor by at least one inch lower and can be as much as seven inches. More snow in the winter will warrant a bigger step.
Before you begin design, think about what you'll want on your deck, like a grill or chairs, and how much space these items will take. Also consider where stairs will go if needed, access through doors and how traffic will flow.
Use two foot increments when designing your deck. Also keep in mind common lengths of deck boards are eight, twelve and sixteen feet. You can lay scrap lumber or a garden hose on the ground to get a feel for how your new deck will look.
When deciding on a width, twelve feet is a happy medium. Eight foot decks are often constricting and narrow with little room for a grill or table and chairs. Sixteen foot decks can feel overly large and empty (unless you include a hot tub or fire feature).
Think about breaking up the typical rectangle deck with an angled bump out for a little extra space. This is also a great spot to set up an outdoor dining room, an outdoor kitchen, or a full service bar :)
Deck railing really says the most about your new deck. When deciding on wood railing, Mountain Laurel Handrail adds rustic charm to your home!
Request a Product Guide and Pricing Info